Full-year UK sales up 11.3% to £1.57bn
New big stores planned for Reading, Sheffield, Greenwich, Exeter
New global website being piloted in the UK next year
Ikea has revealed an 11.3% rise in full-year UK sales as it seeks to boost its presence with four new big-box stores and a new smaller format.
The Swedish-owned home furnishings giant said UK sales in the year ending August 31 were £1.57bn, the same level of sales growth as the previous year. Its market share rose 0.5% to 7.7%.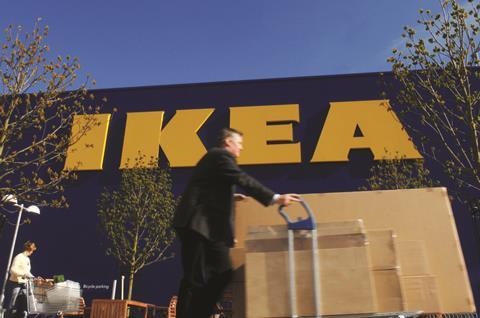 Ikea UK's country retail manager Gillian Drakeford said the performance was helped partly by improving its bedroom offer, with mattress sales up 30% due to the size of the bedding it sells being standardised.
Drakeford said the retailer remains on track to achieve around a 12% market share of the UK home furnishings market by 2020.
Ikea is due to open its first UK store for seven years in Reading next summer, having previously struggled with planning permission for big-box stores. New shops are also planned for Sheffield, Greenwich and Exeter.
Drakeford said the new stores will be an "updated" format offering an "improved customer experience" but did not give more detail.
Smaller store format
The retailer is also trialling a new smaller store format for order-and-collection. Its first site opened in Norwich this month and a second site is planned for Aberdeen next spring.
It is also eyeing a third city centre site with a move into BHS's Oxford Street store among those under consideration.
The move is partly in recognition that car ownership is declining and customers are looking for more "accessible" ways to shop, said Drakeford.
"They are tests for us, we are learning," she added. "While we have seen fantastic growth this year, we recognise we still have some steps to take in simplifying the shopping experience and meeting the expectations of UK consumers."
New website
A new global website for Ikea will also be trialled in the UK from next spring. Drakeford said the site will have a stronger focus on home furnishings and give customers more ideas on how products can be combined.
Ikea is investing £11m in price this year, down from a record £27m last year.
Its online UK sales rose by 28.8%, but Drakeford declined to reveal the split between ecommerce sales and store revenue.
Ikea did not report its profit figure, but global group results will be published next month. Last year, Ikea's UK full-year profits fell by 10.5%.