Ikea has opened a new customer distribution centre to speed up home delivery in London and the South East as it continues expansion in the capital.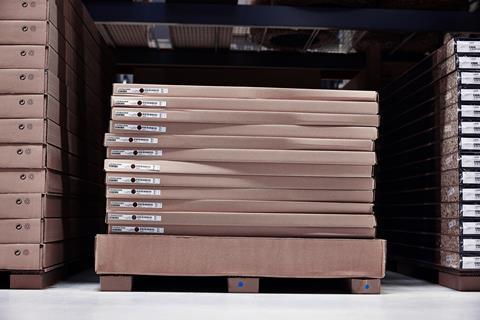 The home and furniture giant has today (May 10) opened a 452,000 sq ft facility in Dartford, Kent, which it says will make online delivery across the region faster and more sustainable.
Set to deliver 1 million orders annually to shoppers in the South East, Ikea said the centre would be operated by 100% renewable energy, feature 28 rapid HGV chargers and 60 overnight chargers – helping it to reach a target of 100% electric vehicle delivery in London by 2025.
The opening of the new distribution centre is Ikea's latest investment as part of its expansion in the capital, which includes a new store on Oxford Street set to open later this year.
Ikea UK county customer fulfilment manager Jakob Bertilsson said: "In London, we are opening new Ikea stores, investing in our fulfilment network and offering new services to meet more people where they live, work and socialise.
"Establishing a distribution centre in the region is a hugely exciting and significant step in our investment in the city, as well as a continuation in our omnichannel strategy to support customers however they choose to shop with us.
"We want people to enjoy the Ikea experience whether visiting our stores, home planning or online. The distribution centre will enable this by increasing availability of our products and reducing lead times. It also builds on our ambitions for 100% zero emission last-mile deliveries for 2025, a critical component of our sustainability strategy."