Ikea has kicked off the new year with a strong performance after the retailer invested in bedrooms, bathrooms and kitchens as well as prices.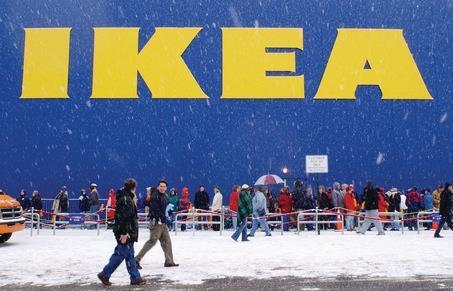 In its January Sales period, from December 26 to January 6, sales increased 5.5%, and within that online revenue was up 13.5% and store sales up 4.5%.
Ikea said it was pleased to have delivered growth "despite the festive snow in parts of the country and one fewer days holiday compared to the previous year". Ikea was also up against tough comparables – in the same period last year it generated sales growth of 12% in store and 65% online.
In the 16 weeks to December 31, Ikea notched up an 11.1% sales rise, which it said puts it on track for a fourth year of consecutive growth.
Store sales for the 16-week period were up 8.8% and online sales increased 33.5%.
UK and Ireland country manager Gillian Drakeford said: "We are delighted to have achieved another strong start to our year and are pleased to report an uplift in sales during the post-Christmas period, particularly after such a great performance last year.
"What is really encouraging is that this growth has come from our existing business, not relying on a bricks-and-mortar expansion programme."
Multichannel experience
Drakeford said Ikea's investment to improve the shopping experience in bedrooms, bathrooms and kitchens paid off, as well as Ikea's £27m investment in lowering prices across the entire Ikea range.
"We believe in making it easier for our customers to shop with us and are thrilled that these investments have resulted in further growth so far this year," said Drakeford.
She added Ikea plans to create "a truly multichannel shopping experience" for its customers.
"Going forward, we want to be more accessible to many more people, and better known for what we do well. I believe this will really help us to grow our business further. We want to simplify and improve the shopping experience and offer convenience and value for time to our customers."
Like-for-like sales of mattresses jumped 40.6% in the 16-week period. Bathrooms were up 18.9%, kitchens and dining increased 9.4%, and sales of living room furniture grew 9.1%.
Ikea said its most successful product has been the Friheten corner sofa-bed. Sales of the product surged 132% after the price was lowered from £450 to £395.