Hobbycraft's profits were negatively impacted in its full year, as a combination of currency headwinds and business investment took its toll on the retailer's bottom line.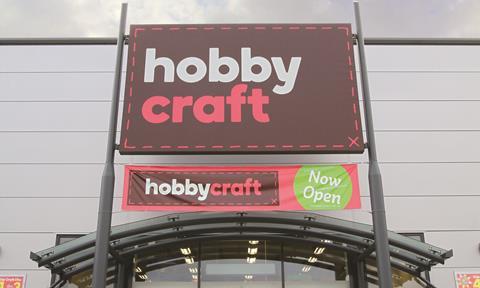 The hobby and crafting specialist suffered a 29% decline in EBITDA to £7.7m in the year to February 19, compared with £10.9m the previous year.
The reduction, it said, came as a result of investment in its online platform, "combined with unfavourable foreign exchange movements".
The value of the pound has slumped since the Brexit vote last June, hiking up sourcing costs for many retailers.
Hobbycraft said, however, that since year-end, "profits have resumed their previous upwards trajectory", as it makes efficiency improvements and investments start to pay off.
Seventh consecutive sales rise
Sales during the period advanced 4.3% to £158.3m, which Hobbycraft puts down to its focus on multi-channel and its value proposition.
Online sales grew by 29% and now represent 8.2% of the retailer's total turnover.
Hobbycraft also launched an international ecommerce trading platform during the period, enabling it to sell to more than 90 markets, and opened four new stores, taking its portfolio to 87 units.
The retailer's outgoing chief executive Catriona Marshall – who is soon to be replaced by Majestic Wine's John Colley – said: "Sales have grown for the seventh consecutive year as our business transformation plan continues to deliver results.
"Our continued focus on improving our value position through our 'Buttoning Down Prices' campaign has given us a stronger trading position in a competitive market. Along with continued operational improvements, we're already seeing the results."