Bed specialist Feather & Black has revealed a 40% uplift in like-for-like sales in the eight months to June 1 and has hired former Harrods Direct marketing director Alison Lancaster to the new role of marketing director.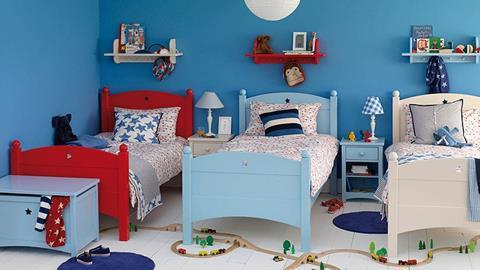 Lancaster will work for the retailer two days a week, alongside her other role as home shopping director for lifestyle brand White Stuff, where she works three days a week.
Feather & Black managing director Adam Black said Lancaster's "vast experience of mail order and company brand building" will help the retailer in its "new phase of growth". He said the retailer will be investing more money in marketing the brand.
The 30-store retailer will open three more stores over the summer, in Cambridge, Beaconsfield and East Sheen. It will also open more of its new kids concessions, in Redbrick Mill's Batley store in June and in its Liverpool One store in September.
Black said: "There are opportunities for concessions in other large department store chains."
Feather & Black opened its first kids concession in its Fulham store this year, and is considering opening standalone kids stores. Kids products range from £99 for a bedside table and £249 for a bedstead.
Black said sales are up strongly at Feather & Black because it has "good levels of stock and comparatively short lead times compared with the competition". He said: "The mid-market consumer has more job protection and more money and wants value as opposed to price."
There has been "lots of cost price inflation" and the retailer remains "cautious" in regards to the next six to 12 months, said Black.
He added: "Consumer discretionary spending will come under more pressure and we will be competing for a smaller pot."