As the Focus DIY boss successfully pulls off a CVA for his struggling business, he tells Nicola Harrison why he's so driven by turning around ailing retailers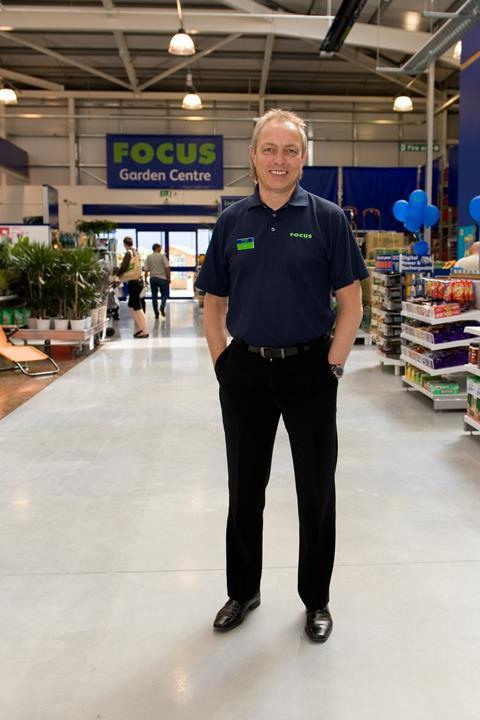 Bill Grimsey is a glutton for punishment. Or so his wife says. In his 42 years of retailing, the no-nonsense chief executive of Focus DIY has been involved in some sticky situations.
So this week's latest challenge – to successfully pull off a CVA for embattled DIY group Focus, helping to secure its long-term survival – was typical for Grimsey. For a shopkeeper, he quips, he has quite an impressive CV in restructuring.
Clearly the 57-year-old motorcycling fan and water-skier is not drawn to a quiet life, but what drives him to take on such challenges? "I enjoy the buzz of the change process," says Grimsey. "When I started in retail it was pounds, shillings and pence. Now we have decimalisation, EPoS, supply chain management and online shopping. I'm like a little boy in a sweet shop, enjoying the massive change."
It was nipping into sweet shops – as well as the butcher, fishmonger and green grocer – with his mum that first got Grimsey interested in retailing, aged five. "It's in my blood," he enthuses.
Grimsey began his retail career aged 20 as a management trainee at grocer Bishops, later bought by Budgens, and stayed in food retail for two decades, including a stint at Tesco.
But in his mid-30s Grimsey's career took "a bit of a turn" and he got a taste for transforming businesses. He went to Hong Kong as managing director of the territory's second largest grocer, Park 'n Shop, and helped double turnover and increase profits 20-fold in five years.
After returning to the UK, and having a "five minute flirt" with Kingfisher, Grimsey joined DIY retailer Wickes, where he established his turnaround credentials. Just after he joined, the company was investigated for fraud.
The whole board was jettisoned and Grimsey was appointed chief executive. Many believed Wickes was dead and buried. But Grimsey, who describes himself as someone who "likes winning", spearheaded a rescue rights issue, securing new banking facilities and reinvigorating the business.
He then successfully fought off a hostile takeover bid from Bill Archer, boss of Focus, but later went on to sell the chain to him. It was the start of a long-standing link with Focus, where he's now concentrating on securing its future.
One retail chief executive, who has worked with him in the past, praises him for "maintaining a clear sense of corporate responsibility". Indeed, Jonathan Salt, partner at property agency Harvey Spack Field, says Grimsey has acted with a "huge amount of integrity" in regards to the CVA at Focus.
The chief executive adds: "Bill is a proven turnaround guy who is very energetic, engaging and experienced."
Grimsey may have won a reputation as a man to parachute in when a retailer hits trouble, but his efforts have not always met with approval. His stewardship of Iceland, accompanied by long-term colleague Bill Hoskins, resulted in a titanic falling out with founder Malcolm Walker.
The acrimony between Grimsey and Walker has never diminished. Indeed, the website of Iceland, which is now run by Walker again, features a page on the retailer's history with a section entitled "The Dark Ages", detailing Walker's take on the events of 2001 to 2005 – the period when Grimsey was in charge.
Grimsey will not be drawn on the dispute, but indicates he needed a break afterwards. "I had my gap year," he jokes. During that time he learned to fly, travelled around South America and rode his motorbike.
Grimsey says he likes to lead from the front. "If I was a general, I'd be with my troops, amidst all the fighting – not stood on the hill." He will need all the grit and determination of a soldier in the trenches to win the longer-term battle he has on his hands at Focus.
Out of focus
Lives In Hertfordshire, Family Married, with two grown-up sons
Work Is a non-executive director at outsourcing firm Capita
Enjoys Painting, bird-watching, supporting Chelsea Football Club and taking part in sports – he calls himself an "obsessive runner", having completed 18 marathons, raising more than £200,000 along the way.