HMV has confirmed it is to return to 363 Oxford Street where it opened its first store more than 90 years ago.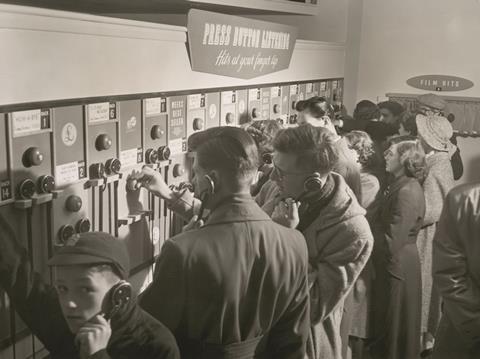 The shop was officially opened by composer Sir Edward Elgar in July 1921 and HMV occupied the site until April 2000.
HMV, which was bought out of administration in April by restructuring firm Hilco, replaces US footwear retailer Footlocker in the store, and the entertainment retailer will re-open in early October.
The Beatles cut a 78 rpm demo vinyl at the store, which led to their long-term recording contract with EMI.
The shop is to feature a recreation of the store's iconic 1950s His Master's Voice neon sign.
HMV chairman and Hilco boss Paul McGowan said: "We are thrilled to be returning HMV to its original home at 363 Oxford Street and this reflects HMV's renewed focus on going back to its roots and getting the basics right, providing the deepest range of entertainment products."
It is understood HMV aims to sell its existing store on Oxford Street, with Sports Direct lined up as a potential buyer.
HMV collapsed into administration in January after sales suffered due to rising digital music and film downloads combined with its £176m debt. Hilco acquired the chain after it had bought the retailer's debt in January. It now operates 140 stores.