Vision Express saw an 11% rise in full-year sales, but profits were dragged down by the cost of integrating newly-acquired businesses.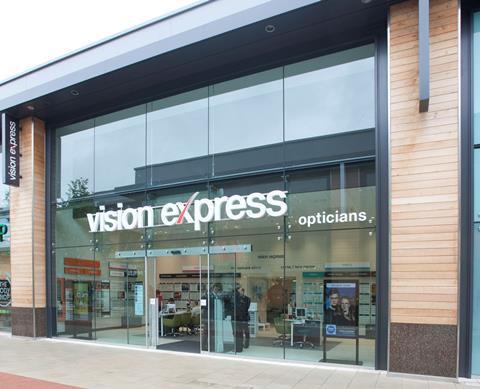 Full-year pre-tax profits fall 29% £12.9m
Sales up 11% to £240.5m
Operating profits slip 22.6% to £10.5m
The specialist retailer, owned by Europe's largest opticians' group Netherlands-based GrandVision, revealed sales in the 12 months to the end of December 2014 were £240.5m, up from £216.7m the prior year.
However pre-tax profits slid 29% to £12.9m in the period.
Vision Express acquired three chains last year – Rayner, Keeler and Conlons Opticians – and one independent optician.
The retailer, which sells a range of glasses endorsed by celebrity chef Heston Blumenthal, pointed to the fact it incurred a "significant level of integration costs" during the year.
As of December 2014, the group had 296 stores in the UK.
In newly-filed accounts with Companies House, Vision Express said the overall £3.1bn UK optical market had been held back last year by "hesitant consumer confidence" and price cutting despite favourable demographics.
This year the retailer said it was investing in its stores, equipment, products and staff to "maximise opportunities" and retain and grow its customer base in a "competitive market".
GrandVision, which floated on Amsterdam's Euronext stock exchange in February last year, acquired Vision Express in 1997.