The Hut Group (THG) has recorded a rise in both profits and revenues in its full-year results as the online retailer and tech platform clarified ongoing speculation around a potential sale of the group.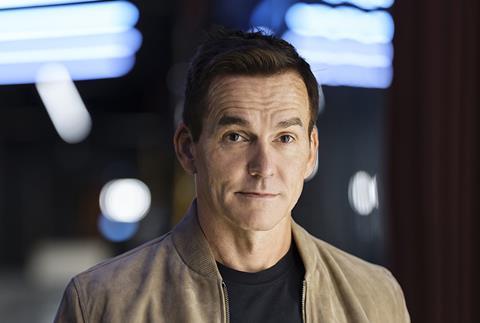 The tech platform and beauty retailer reported adjusted EBITDA up 7% year on year to £161.3m for the financial year ended December 31, 2021.
Sales rose by 35.1% year on year to reach £2.18bn.
All divisions of the business grew steadily over the year, with revenues at THG Beauty up 49%, THG Ingenuity up 42% and THG Nutrition up 17% in 2021.
Chief executive Matthew Moulding reported that revenues had grown 95% on a two-year basis, while 78% of sales are now generated by returning customers.
THG also posted the results for the first three months ending March 31, with sales rising 16.3% year on year to £520.2m.
The business said it would aim to limit the impact of rising prices on its consumers by absorbing some of the cost pressures. It will also raise prices "at a lower rate to underlying input costs".
THG also outlined factors such as ongoing Covid-19 lockdowns in Asia and the war in Ukraine as challenges, with a 1% revenue impact expected from the ongoing conflict.
Revenue guidance for the year now stands at 22% to 25% on a constant currency basis, while the company anticipates adjusted EBITDA to remain in line with full-year 2021.
Moulding also commented on ongoing speculation around a potential THG sale, explaining that the board had received proposals from "numerous parties" in recent weeks.
"The board has concluded that each and every proposal to date has been unacceptable, failing to reflect the fair value of the group, and confirms that THG is not currently in receipt of any approaches," he said.
"Alongside significant revenue growth, full-year 2021 saw us acquire and successfully integrate a number of complementary businesses, deepening our vertical integration across both Beauty and Nutrition and expanding our reach to consumers across the globe.
"The operational resilience and performance of our Ingenuity infrastructure, especially during our peak trading period, was a highlight, as was the opening of our automated warehouse at our Icon technology campus, delivering material improvements and cost savings across our global storage and delivery infrastructure.
"Our technology platform is now powering an expansive list of global brands across a multitude of sectors and the number of third-party websites has almost doubled during the year."
Don't miss the best of the week – sign up to receive the Editor's Choice every Friday