The health and beauty retailer has announced its plans to invest in 25 new stores this year as it looks to strengthen its store infrastructure.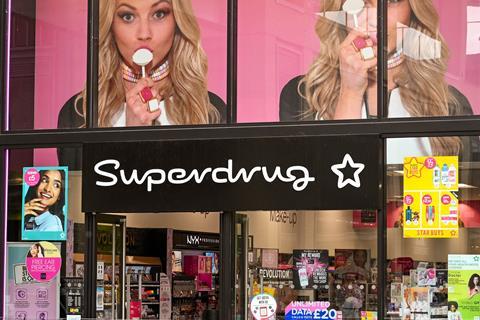 The move is part of the retailer's strategy to take on a more omnichannel approach and will create 570 jobs across the country.
As a part of the investment, Superdrug opened new stores in Washington Galleries, Falkirk Central Retail Park and Glasgow's Braehead Shopping Centre over the past two months, with a further three stores expected to open in Dublin Dundrum, Manchester Trafford Centre and London Brent Cross.
The health and beauty retailer said it will also be revamping 70 of its existing stores as part of Superdrug's Sustainable Store Scheme to "ensure sites are as eco-conscious as possible in everything from design to energy saving and waste management".
Superdrug chief executive Peter Macnab said: "Recent years have seen seismic changes in our sector and constantly evolving customer expectations. An investment of this scale demonstrates our resilience in the face of continuing social and economic challenges, but also our confidence and commitment to our customers and communities."
Superdrug property director Nigel Duxbury said: "High streets and retail parks are the beating heart of our communities and an essential part of our economy. Our investment in bricks and mortar will help us continue to stretch, shape and deliver for our customers in the future, as well as helping transform communities into vibrant places to live, work and shop."