Like-for-likes at health and beauty retailer Superdrug rose 2.5% over Christmas as customers sought to benefit from its new loyalty card.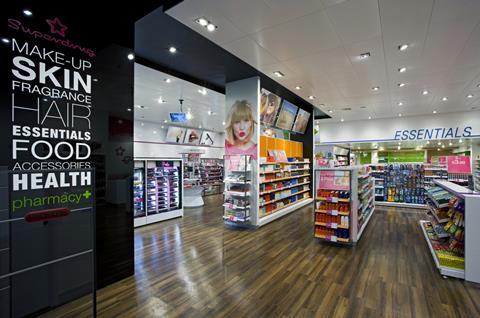 The news came as it emerged that Jeremy Seigal, chief executive of parent AS Watson's UK business is departing. Yesterday he said on Twitter: "Today is my last day at Superdrug and AS Watson. It's a great company with wonderful people."
Joey Wat, previously chief operating officer at Superdrug and Savers, today fills Seigal's position as managing director of Superdrug and Savers. The Perfume Shop concessions were previously also overlooked by Seigal but will now be headed up by The Perfume Shop managing director Jo Walker.
Across the five weeks to December 31, Superdrug's stores "remained popular with customers" but online sales soared 94.9%.
Superdrug experienced its biggest ever Christmas for cosmetic sales and sold more in the last week of the year than in any other in its history.
Superdrug commercial director Steve Jebson said: "Our Christmas trading figures show a solid performance during challenging times.
"2011 saw the launch of our loyalty card, the Beautycard, and during December one in five transactions were linked to a card showing a good level of customer participation in the scheme."