Space NK is set to open its first store in Liverpool at Liverpool One shopping centre, joining the extensive range of premium lifestyle brands on Peter's Lane.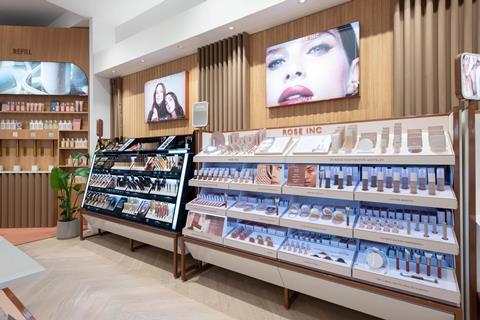 The 1,850 sq ft store, opening in June, will house more than 100 popular and in-demand brands, including the latest products from Rare Beauty by Selena Gomez and Rose Inc from Rosie Huntington-Whiteley.
The store will also feature a consultation area and treatment room for make-up and skincare. This will be the beauty retailer's 73rd store across the UK and Ireland as it looks to expand its storefront.
Andy Lightfoot, Space NK chief executive, said: "We are delighted to open our first store in Liverpool. This location has long been one of our most requested, and we look forward to bringing everything Space NK offers to our customers here.
"The store features our new design, which represents the physical evolution of Space NK: a more customer-centric, welcoming environment with more brands, more choice, more exclusives, all there to be touched and tried, together with our expert staff.
"We are proud to continue to innovate, with our customer at the heart of everything we do."
Rob Deacon, senior asset manager at Grosvenor, which manages Liverpool One, added: "We're looking forward to welcoming Space NK to Liverpool One come June, marking the brand's city debut in the UK's beauty capital.
"Joining other internationally renowned brands on Peter's Lane, including Sweaty Betty, which is also set to open in June, Space NK will feel very much at home in the region's leading destination for premium lifestyle brands."
Get the latest stores news and analysis straight to your inbox – sign up for our weekly newsletter