Sainsbury's has struck a deal to sell its pharmacy business to Celesio's LloydsPharmacy in an acquisition worth £125m.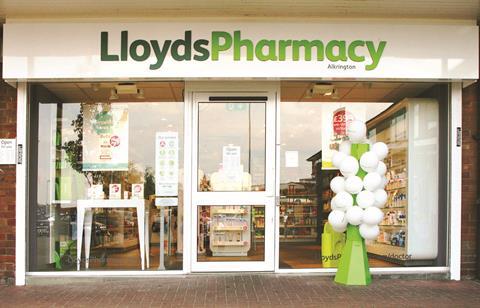 LloydsPharmacy to acquire 281 Sainsbury's pharmacies
Deal will create a 'strategic partnership'
LloydsPharmacy will rebrand pharmacies and pay Sainsbury's rent
The "strategic partnership" will see LloydsPharmacy acquire 281 pharmacies in total, including 277 in-store pharmacies and four located in hospitals, all of which will be rebranded as LloydsPharmacy. It will pay Sainsbury's commercial annual rent for each location.
As part of the deal, which is expected to be completed by the end of February, up to 2,500 Sainsbury's pharmacy colleagues will transfer to LloydsPharmacy.
The sale is the latest move from the supermarket giant to shore up its balance sheet. Last week it revealed plans to issue £250m of convertible bonds to help plug a hole in its pension fund. Sainsbury's, which reclaimed its position as the second biggest grocer in the UK according to this month's Kantar data, is also seeking to make better use of space in its larger sheds.
A joint statement from LloydsPharmacy owner Celesio AG and Sainsbury's said the deal will allow customers to "benefit from an enhanced pharmacy service delivered from Sainsbury's stores with all the benefits of accessible parking, flexible opening hours and convenient locations".
Extending services
Sainsbury's chief executive Mike Coupe said: "Pharmacy services are incredibly popular with Sainsbury's customers and we are delighted to be teaming up with LloydsPharmacy to develop our offer.
"Working together with a specialist operator like LloydsPharmacy will enable us to grow and extend our pharmacy services to customers, whilst realising value for shareholders today from the pharmacy business we have grown organically over the last 20 years."
LloydsPharmacy and Celesio UK managing director Cormac Tobin said: "Sainsbury's is a fantastic fit for LloydsPharmacy. We are both passionate about excellent customer service and making a positive impact on the communities we serve."
Celesio AG chairman Marc Owen said: "We are extremely pleased to be working with Sainsbury's and look forward to welcoming our new colleagues to the LloydsPharmacy and Celesio family.
"This is a very important milestone for us as we continue to invest in LloydsPharmacy and our collaboration with Sainsbury's will help to improve the health and wellness of our mutual customers."