Beauty retailer Revolution Beauty reported widening losses as it unveiled plans to extend its reach in the US retail market.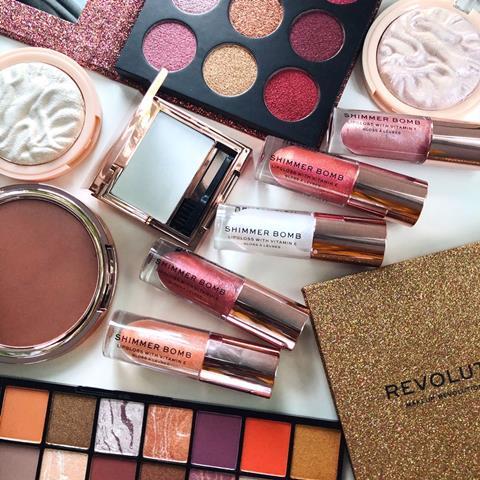 Revolution Beauty reported a loss after tax of £15.2m in the six months ended August 31, 2021, a further drop from the £6m loss posted in the first half of 2020. Adjusted EBITDA rose by 39% to £5.1m year on year.
Group revenue increased by 39% to £78.6m. This increase was attributed to the re-opening of stores, with US store sales rising 102%, followed by revenues from UK stores which increased by 78%.
Online sales also remained steady, with digital sales up 53% against 2019 levels.
Revolution Beauty will expand into 2,800 stores of an unnamed "major new US customer" in the fourth quarter. It had previously agreed to launch in 1,800 Target stores in the first quarter of the year. This will be followed by the expansion of Revolution Haircare into 870 further Target stores in the US next year.
It also plans a roll-out of Makeup Revolution in 350 Boots stores across the UK from February 2022.
The digital revolution continues
Digitally, Revolution Beauty products will be launched on the sites of Next, Fashion Nova, River Island and Forever 21.
CEO Adam Minto told Retail Week: "That's the big change in the beauty industry - the fashion partners, most notably Asos, Zalando, have really started to grow very confidently in beauty. For Revolution Beauty, we are adding those crucial US marketplaces in the second half so most notably, Urban Outfitters, Forever 21, Fashion Nova."
The company will also expand into new categories in the second half of the year as part of its strategy to be a total beauty company, including fragrance, wellness derma skin and a dedicated men's category.
The company stated it "remained confident" of meeting market expectations in its full-year results, though it highlighted the ongoing supply chain disruptions.
Minto said: "In terms of Revolution Beauty's product supply, we have no issues. We noticed the challenges of shipping delays and interruptions in the supply chain a long time ago and have dealt with them. We have full availability for the consumer and for our retail partners.
"The cost challenges have been unprecedented, but Revolution has made great progress through collaborative effects on how to mitigate in [the first half of the year]."
The company also noted an uptick in Christmas interest, with Revolution Beauty projecting sales of 300,000 beauty Advent calendars globally this year.
This marked the first set of results released by Revolution Beauty since its IPO in July 2021.
Sign up for our daily morning briefing to get the latest retail news and analysis