As the shortlist for the Retail Week Awards 2017 is unveiled, we look back at 2016's winners. Today, Holland & Barrett - Speciality Retailer of the Year.
Holland & Barrett – which picked up the Island Pacific Speciality Retailer of the Year Award – has adapted to a fast-changing market.
In a busy field of well-known retail names, Holland & Barrett managed to stand out in a variety of ways. From its attention to detail – vital when operating in a niche market – to the big-picture thinking that is taking the brand overseas, the judges were impressed by developments across the board.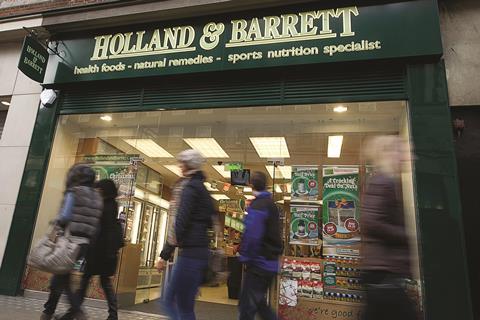 The specialist health-food retailer is a growing business in an increasingly competitive market.
With its own store portfolio on the increase both at home and abroad, and like-for-like growth in good health, it was the retailer's ability to demonstrate growth, adaptation and continued potential that grabbed the awards judges' attention.
One member of the judging panel cited Holland & Barrett's impressive margins as among its hard-fought strengths and said: "They are consistent, which is so impressive. It has been a brilliant performance year in, year out."
Over the past decade, the health food market has gone through a generally strong period, but for even longer than that – and to this day – Holland & Barrett has been part of the British shopper's psyche: a stalwart, if sometimes overlooked, presence on the high street.
But it seems the only way is up as consumers become more health-conscious. "It's their time," said one judge. "It's their market and they are very well-placed."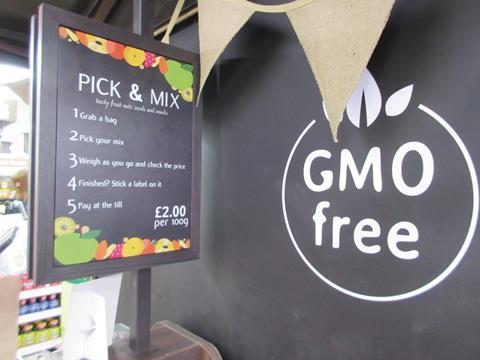 Name on its sleeve
The retailer has proudly carried its specialist badge for years, launching initiatives such as the Holland & Barrett Natural Health Academy for staff training, and more recently has introduced several innovations that caught the judges' eye, including Shake A Whey concession stands and the roll-out of a number of in-store innovations and a new-concept store.
As shoppers have become more health-conscious and the market for healthy products has grown, the judges were struck by how well Holland & Barrett has adapted.
They have had so many consecutive periods of growth, and there's plenty of growth potential left in the business

Awards judge
One observed: "Over the past few years they've kept delivering and growing and evolving the business. They have been really pushing it and they are bringing new consumers on board."
With big plans for future growth at home and overseas – Holland & Barrett already operates in the Netherlands, Belgium and Ireland and has ambitious international expansion on the cards – its prospects look good.
One judge said: "They have had so many consecutive periods of growth, and there's plenty of growth potential left in the business.
"They've been very smart to follow the UK customer trends. They've exploited their loyalty card well, and they are using it to drive footfall and sales in a very smart way."
Continued success is expected of the retailer, which has made itself synonymous with its specialist market.
Island Pacific
The Island Pacific SmartSuite offers end-to-end solutions for today's expanding and increasingly international retail market. Island Pacific provides a tightly integrated but modular solution in a real-time environment from the initial planning of products, purchasing, pricing and replenishment to the selling of products regardless of channel. This will ensure retailers can meet their ever-demanding consumers' needs in an increasingly competitive landscape by providing a truly seamless retailing solution.
Island Pacific offers a retail pedigree which is second to none and with a global customer base utilising the SmartSuite solution in all channels and in every region. Islandpacific.com