Space NK chief executive Andy Lightfoot speaks to Retail Week about the importance of high streets in today's climate, the true meaning of experiential retail in beauty, Sephora and his journey at the retailer since being promoted four years ago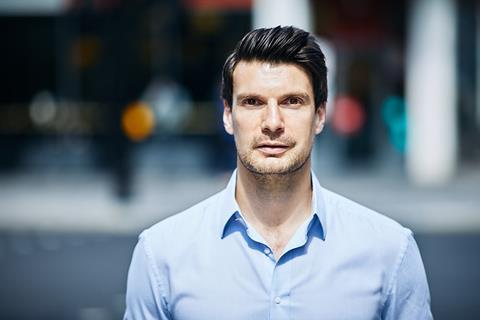 Andy Lightfoot describes his time at Space NK as "challenging and rewarding in equal measure" as he consciously tries to keep away from overused phrases like "lonely at the top". He joined Space NK as the digital transformation officer in 2016, having previously been head of digital at Arcadia.
Since being promoted to the role of chief executive in 2019, Space NK has rapidly expanded its store estate in the UK, with new and bigger stores in Westfield London and Battersea Power Station, and soon to be opening its first store in Wales in Cardiff.
With more expansion and exclusive brand partnerships planned for later in the year, this is what Lightfoot had to say about the changing dynamics and future of beauty retail.
How important is the high street for a business like Space NK?
"Our digital business continues to grow and grew in the mid-teens in the year to March 2023. From a stores point of view, growth was significantly higher than that. Our stores performed extremely well and are way ahead of where they were pre-Covid.
"But for our business, I see it very much as an ecosystem between both where there is a true sense of omnichannel. All of that said, I think stores are having their day. All the predictions of the high street being dead and physical retail coming to an end have been proven false.
"I also think that as a retailer, we need to be on guard against making the opposite mistake and saying, 'OK, now stores are the future', and go all in on another chat. I think it will always be a balance.
"I think people are certainly enjoying good physical retail. Equally, if you look at the high street and the number of voids, bad physical retail is still struggling. You've got to have a point of differentiation and a reason for people to go into your stores."
What does experiential retail mean for beauty retailers?
"Experiential retail is one of these overused terms that could be engineered to mean absolutely anything. For me, experience in retail is about understanding that customer machine.
"With Nike, you can try on a trainer without wearing the trainer with the help of an AI holographic machine. That's amazing but is that relevant to other retailers? For me, the experience that customers want when they go to a beauty retailer is to be able to touch the product, use it, play with it, feel it, smell it and have a really positive interaction with a member of staff should they wish.
"So you won't see loads of screens in our stores. You won't see loads of artificial reality experiences. We know that isn't why our customers go into stores; they can do that on their phones."
What do you look for in a new retail location?
"It's a mix of art and science. We do a lot of work around population densities and demographics. We have a very clear vision of the types of shoppers that shopped with us and that we want to attract in the future. That's really key or you end up just scattergunning your store locations.
"But when it comes down to it, there is a level of experience and gut that defines the kind of precise location that we are after.
"The sales at our Covent Garden store went up four times when we relocated about 50 metres to Neal Street. We moved just around the corner off that main shopping thoroughfare, which is arguably one of the best shopping streets, and you could never use data to say that that would happen. Location can make that much difference. To have that art, you have to really understand returns and customer flows."
With Sephora re-entering the UK, where is Space NK positioned in terms of competition and how will you take it on?
"I welcome the competition. I think a healthy market is good for everybody. If your strategy is that nobody else competes with you, sooner or later you're going to be in trouble. I've worked in a number of industries and the UK has always been a place where there's really good retail. Beauty is no exception. We have some of the best pureplay retailers out there in beauty, we have some exceptional physical retailers and some that are doing both.
"I think the differentiator for Space NK is that we are uniquely omnichannel in a way that none of the others are. We're truly and solely beauty. That's what we do. Everything that we do from our loyalty scheme to the design of our stores and our website is all around improving that journey around buying beauty and the different shopping missions that exist for our customers."