H&M Beauty is set to open its first global flagship store in Oslo as the fashion retailer expands into the world of beauty on May 4.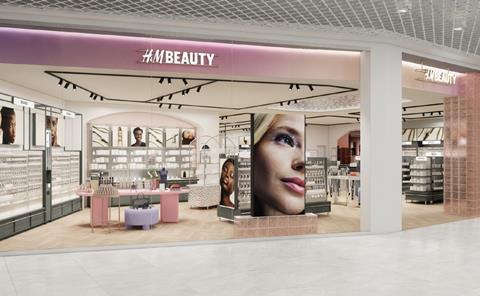 Spread across more than 3,000 sq ft, the store will carry H&M Beauty's own-label products alongside more than 80 external brands including Huda Beauty, Wishful, Kayali, Smashbox and more.
The retailer will open a second H&M Beauty store in Oslo on May 25.
H&M said it aims "to sharpen its offer, meet customer demand and create an elevated physical store experience" with the new stores, describing the concept as having a combination of "cocktail bar and spa-like aesthetics".
H&M Beauty general manager Cathrine Wigzell said: "We are very happy that we can now offer our customers a well-curated beauty assortment that goes hand in hand with the fashion we offer.
"Our goal is to inspire every customer who enters an H&M store, or who shops online at hm.com, to leave with a complete look across fashion and beauty."