Delivery services to improve after health and beauty giant invests in Burton-on-Trent site.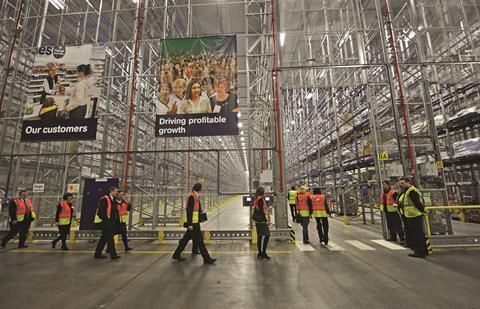 Boots has invested £50m in a new warehouse in a bid to improve online profitability and delivery services.
The Burton-on-Trent warehouse fulfils all online, Christmas and international orders and employs 1,000 people at peak times.
The health and beauty giant, which is part of Alliance Boots, said the eventual aim is to be able to offer next-day and named-day delivery for online shoppers.
Warehouse costs per order for Boots.com have reduced 40% since the warehouse became fully operational in January.
Alliance Boots executive chairman Stefano Pessina said the warehouse will improve profitability.
He said: "Boots.com has always been one of our weak points profitwise, and this is a fantastic platform to support growth of our online offer. The company will enjoy a step change in the profitability of Boots.com because of increased efficiency."
He added the warehouse is a key part of the development of Boots' multichannel offer because online orders will get quicker and cheaper. The time it takes to process orders has been cut by 65%, compared with when online orders were outsourced and fulfilled by a number of different warehouses.
Boots UK supply chain director Deirdre Burns said the aim is to keep cutting lead times and improving stock availability. She said Christmas stock was processed through the warehouse in 2011. "Product availability was way higher than before. Over the next few months we'll be looking to reduce lead times further," she said.
The retailer – currently trading in 19 countries – will run its international business from the warehouse.
The automated warehouse management systems has helped reduce picking and packing activity by 81%, and the amount of packaging used has also been reduced.
Boots was among the strong retail performers at Christmas. Its UK retail business generated a like-for-like sales rise of 4.1% in the five weeks to December 31 and parent Alliance Boots' group revenues rose 14.1% in the quarter to the same date.