Furniture retailer Habitat aims to save 30% on its network costs by moving to a faster, more efficient wide area network (WAN) as part of a £1m IT infrastructure overhaul.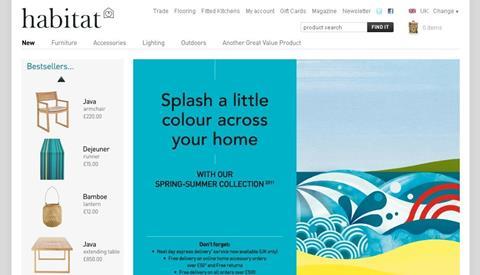 The retailer, which will be rolling out the new WAN later this year, said the network would provide more capacity than its current network, meaning the company could look at rolling out voice-over IP services, which allow staff to talk for free over the web.
It is also looking at providing online staff training using video.
The WAN, provided by communications provider Foehn, supports Habitat's website as well as its store and head office computers across the UK, France, Spain and Germany.
Habitat group head of business information services Mark Gardner said the new WAN could run on a 3G network if the main network was interrupted for any reason. Gardner said that this made it more secure, with stores staying
connected if service was ever interrupted.
"Before if we had a failure, our stores could trade offline for a number of days but it was an issue," said Gardner. "Now there is 3G backup, so if the connection goes down the website and stores can stay connected."