US retail giant Walmart is accelerating its expansion in China after revealing plans to open 115 new stores over the next three years.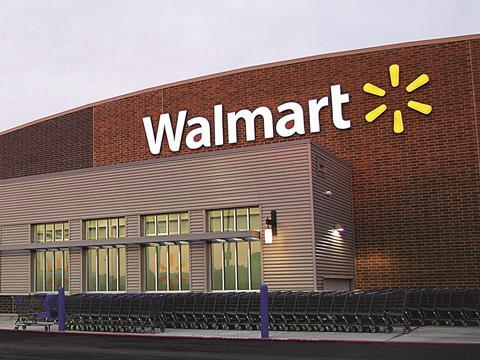 Walmart to open 115 new stores across China by 2017
Will also refurbish 50 stores and focus on grocery and ecommerce
Retailer's bosses want to be "integral part of China's economy"
The development of its Chinese operations will see its presence in the country grow by almost a third. Walmart has 411 stores in China at present, according to its latest annual report.
The move comes at a time when the world's biggest retailer is seeing its growth in China slow. In February, Walmart said net sales in the country fell 0.7% for the three months to January 31, compared with the same period the previous year. Like-for-likes dropped 2.3% in the same quarter.
Despite those figures, Walmart boss Doug McMillon said at a news conference in Beijing: "Our aim is to become an integral part of China's economy."
McMillon added: "China is a key strategic market for Walmart. Our goal is not to be the biggest retailer in China, we want to be the most trusted retailer."
Online shift
Walmart said the new stores would open in major cities including Shanghai, Shenzhen and Wuhan by 2017, creating around 30,000 new jobs.
It also plans to plough around $50m (£32.4m) into refurbishing more than 50 stores this year, but added it would be closing some underperforming stores and putting greater focus on the online grocery market.
Walmart, which now operates in 165 cities in China, is trying to expand into ecommerce in the country through its 51% stake in Chinese online retailer Yihaodian. McMillon plans to better integrate that business with its existing bricks-and-mortar estate.
Like other big-name players Tesco and Carrefour, Asda's parent company Walmart has struggled to make money in China due to increasing competition, rapidly changing consumer tastes and the rise in online grocery sales.