US retail giant Walmart has revealed plans to give more than 500,000 of its hourly workers a pay rise this year.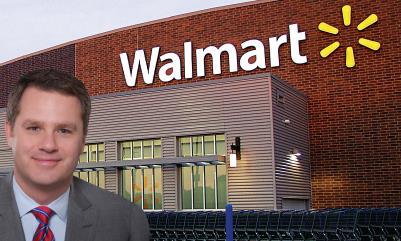 Walmart, the parent company of Asda, said it would increase salaries for 40% of its staff to at least $9 (£5.83) per hour. The amount is $1.75 (£1.13) more than the US minimum wage.
Bosses at the retailer said that the minimum hourly rate would rise to $10 (£6.48) by February 1, 2016.
Starting wages for some department manager roles are also poised to jump to $13 (£8.42) an hour this summer and $15 (£9.71) "early next year".
Walmart chief executive Doug McMillon unveiled the employee programme at a time when some UK retailers are being criticised for their use of zero-hour contracts.
As reported by Retail Week, Sports Direct founder Mike Ashley has been called to appear before the Scottish affairs committee in Westminster following an investigation into the sportswear retailer's use of the contracts.
Sports Direct is facing a legal challenge for up to £10m from almost 300 workers on zero-hour contracts who were excluded from its bonus scheme.
Investing in people
Walmart boss McMillon wrote to his employees: "You've heard us say things like our secret to success is that we're all working together and that 'our people make the difference'.
"So today, we're announcing a series of important changes that demonstrate our commitment to you, our associates.
"In recent years we've had tough economic environments, a rapidly growing company and fundamental shifts in how customers are shopping. We also made a few changes aimed at productivity and efficiency that undermined the feeling of ownership some of you have for your business.
"When we take a step back, it's clear to me that one of our highest priorities must be to invest more in our people this year."
"There will be no better place in retail to learn, grow and build a career than Walmart"

Doug McMillon, chief executive, Walmart
McMillon said the new pay package for hourly workers would "kick off a new approach to our jobs", adding that Walmart will also "provide opportunities for further raises based on performance".
The programme will allow new workers to join Walmart on $9 an hour, receive six months of skills-based training and then be guaranteed at least $10 an hour on completion of the scheme, McMillon said.
He said: "There will be no better place in retail to learn, grow and build a career than Walmart."
McMillon concluded in his letter to staff: "As important as a starting wage is, what's even more important is opportunity, and we'll continue to provide that ladder that any of you can climb.
"If you work hard, develop new skills and care for others, there should be no limit to what you can do here. That's what makes this place special. I've seen it. I've lived it. And I want nothing more than for every Walmart associate today to feel that same connection to the company that I feel and to have the same opportunities I've had."