US grocery chain Great Atlantic & Pacific Tea, better known as A&P, has filed for bankruptcy protection, according to reports.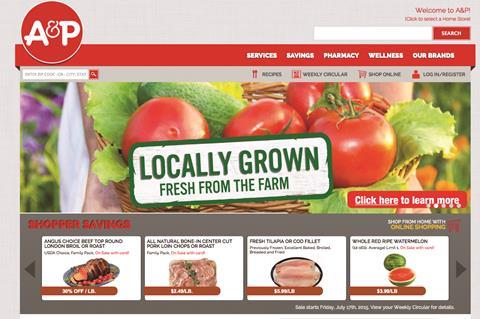 A&P files for Chapter 11 bankruptcy protection
Second time in five years it has asked for creditor protection
Buyers lined up for 120 of its 296 stores
The struggling 156 year-old privately-owned retailer, which runs stores such as A&P, Best Cellars, The Food Emporium, Pathmark, Superfresh and Waldbaum's, filed for Chapter 11 bankruptcy protection yesterday.
A Chapter 11 bankruptcy involves a reorganisation of a debtor's business affairs and assets and is normally filed by firms which need time to restructure their debts.
A&P, which began life as the Great American Tea Company, listed assets and liabilities of more than $1bn in its filing.
It is the second time in less than five years that the retailer has applied for creditor protection.
The New Jersey-headquartered firm has been squeezed by operators such as Walmart and Dollar General Corp which have moved into grocery sales.
A&P has lined up buyers for 120 of its 296 stores with proceeds from the sales expected to reach around $600m (£386m), a source told the Wall Street Journal.
The owners of A&P had previously looked at a sale of the business in 2013, after it had applied for bankruptcy in 2012.