Kevin Grace has been cleared of fraud and will not face charges
Move could indicate that SFO is close to making its final decision
Former chief executive Philip Clarke was cleared last month
Tesco's former group commercial director Kevin Grace will not face charges in relation to the grocer's £326m accounting scandal.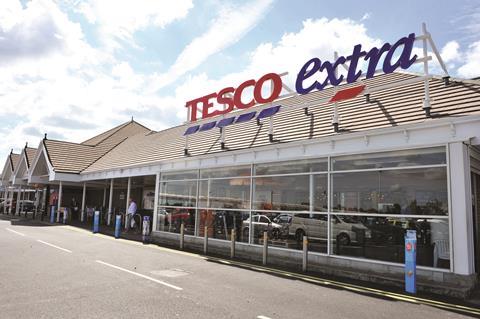 The Serious Fraud Office (SFO) launched an investigation into Tesco's accounts in October 2014 when incoming chief executive Dave Lewis revealed the group had overstated its profits by £263m – a figure that later grew to £326m.
Grace's lawyer, Stephen Pollard, confirmed that his client has now been cleared of any charges.
The SFO also cleared Tesco's ex-chief executive Philip Clarke last month.
Its decisions could signal that the prosecutor is nearing a decision on whether to charge the retailer itself, the Financial Times reports. But the SFO said its high-profile probe into the grocer "continues".
It has already charged three other ex-Tesco executives – Christopher Bush, Carl Rogberg and John Scouler – with one count of fraud by abuse of position and one count of false accounting.
The trio, who each face up to 10 years in jail, have indicated they will plead not guilty when they face trial next September.
The grocer is also facing legal action from a group of 60 shareholders who claim to have lost £150m following the accounting scandal.