Tesco's former chief executive Philip Clarke will not face charges in relation to the grocer's £263m accounting scandal.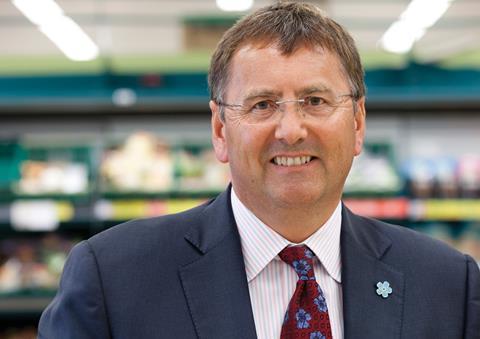 Clarke's lawyer David Corker has revealed that he received a letter from the Serious Fraud Office (SFO) confirming that no action would be taken against his client.
The SFO had already charged three ex-Tesco executives – Carl Rogberg, Tesco UK's former finance director; Christopher Bush, its former managing director; and John Scouler, the former commercial director for food – with one count of fraud by abuse of position and one count of false accounting.
The trio, who each face up to 10 years in jail, will stand trial in September next year.
But the SFO kept the investigation open and Clarke was among the other parties questioned over the high-profile accounting scandal, which left a £326m black hole in Tesco's accounts in 2014.
However, according to Corker, a letter sent to him by the SFO read: "Following a thorough review of the evidence obtained … it has been decided not to initiate criminal proceedings on the grounds there is insufficient evidence to provide a realistic prospect of conviction."
Several reports had suggested that the SFO would seek to prosecute Tesco over claims of corporate fraud, but the decision not to charge its former boss has cast doubt on the likelihood of that move.
The SFO declined to comment but confirmed that its investigation remains ongoing.