While the spreading strike action at Tesco distribution centres is currently only affecting the UK's largest grocer, the other supermarket chains will be watching on in fear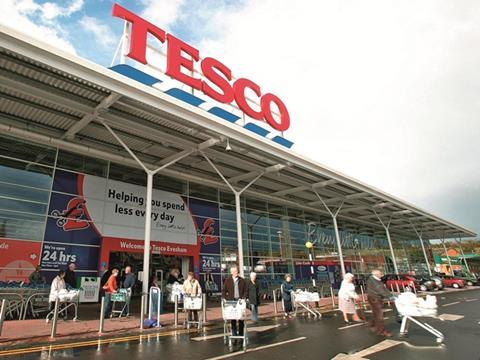 If retail's 2020 travails were defined by rolling lockdowns, then 2021 has predominantly been marred by the twin spectres of endless supply chain snarls and staffing shortages. With that in mind, the very last thing Tesco, or any other grocer for that matter, needed in the run-up to Christmas was the announcement of a distribution centre strike.
What began with 1,200 distribution staff and HGV drivers across four Tesco warehouses, has spread overnight to 5,000 workers across 13 centres following a vote by Usdaw members.
The UK's largest grocer is now faced with the grim prospect of just over half of its 22 distribution centres across the UK being affected by strike action due to begin on December 20 and roll on until Christmas Eve.
While the UK is in a very different position from where it was this time last year in terms of lockdowns, the worrying emergence of the Omicron variant, combined with existing logistical headwinds, means that a fully functioning distribution network will be key to Christmas this year.
What is the strike about?
Tesco has offered staff in these warehouses a 4% raise but Usdaw argues that is less than inflation and are asking for at least 6%. Knowing it has the whip hand in this scenario, Usdaw has confirmed it stands ready to negotiate with Tesco.
But it might not just be Tesco that will be forced to break out its chequebook before Christmas. A former employee of the grocer says that while Tesco's distribution centre wages aren't the highest in the sector, they are by no means the lowest.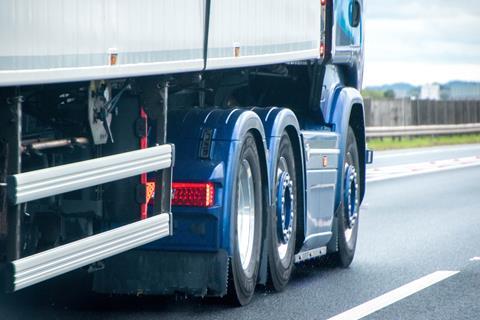 Those grocers paying similar or lower wages to distribution centre staff and HGV drivers will be watching the situation unfold at Tesco through their fingers, hoping against hope that similar action doesn't take root in their own warehouses - seen by many as the last bastion of this kind of workplace militancy in the retail sector.
Only today (Tuesday), union GMB has threatened Asda with a walkout from its distribution centre workers over pay. While, just over a week ago, on November 29, Morrisons agreed to a pay rise deal to avert the threat of strike action from 1,100 of its warehouse staff.
Much like their colleagues on the shop floor, retail distribution workers "are key workers who delivered essential services throughout the pandemic" as Usdaw national officer Joanne McGuinness points out.
Not only did they continue working throughout the most dangerous and disorientating parts of the pandemic to keep the nation fed, grocery distribution centre workers also helped drive huge ecommerce profits at the supermarket chains.
Tesco's online sales, for example, surged 77% throughout 2020 to more than £6.3bn, off the back of these workers.
Fair pay for hard toil?
The knock-on effects of Brexit on HGV drivers and the added competition strain placed on retail by the reopening of the economy have both led to retailers facing the pinch of staffing shortages. Distribution centre roles are also hard, physical and demanding to the point that many people wouldn't choose to work in one.
The staff in these roles know this, and as a result, know what they are worth - indeed would probably argue what they were always worth. Whether you agree with that or not, most retailers aren't paying those kinds of wages.
This may also represent something of a last gasp for more traditional distribution centre roles, as technological advancements increasingly point to further automation of many of the jobs currently done in retail warehouses.
While autonomous vehicles still seem far into the future, companies such as Amazon, Ocado and others have already developed a suite of robotic systems that can automate the grocery ecommerce picking and packing process.
After 18 months of unprecedented pressure and upheaval, distribution centre staff are demanding better wages and working conditions and clearly aren't afraid to hold the festive period to ransom to get it.
While it might be in Tesco's best interest in the short term to meet its workers' demands, doing so could raise more worrying long term implications - not just for other grocers, but for the retail sector as a whole. It could give unions and their members a blueprint for annual strike action over wages, with Christmas being the perfect time to apply pressure and yield results.
Whether Tesco sticks or twists with its distribution centre staff, the spectre of striking staff will likely haunt different retailers over Christmas time in future.

Hugh Radojev is news editor at Retail Week.