Tesco has poached Adrian Letts from TalkTalk to head its online operation. He co-founded Blinkbox, which the grocer sold this year.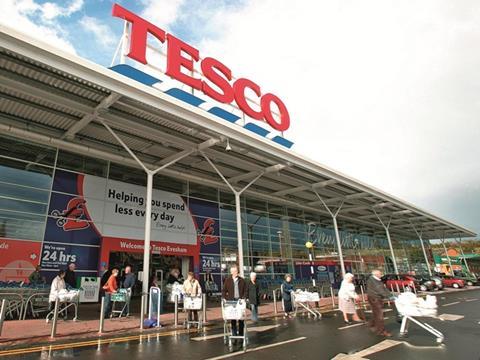 Letts left Tesco for TalkTalk in January as part of the deal in which the grocer sold the loss-making service to the telecommunications business for £5m.
He became managing director of TalkTalk's TV operation, which has around 1.2 million customers.
But just six months after Letts swapped Tesco for TalkTalk, Retail Week can reveal that he will return to the supermarket behemoth as managing director of its online business.
Letts will start on August 3. It is understood he will report directly to UK and Ireland chief executive Matt Davies.
Online sales momentum
A Tesco spokesman told Retail Week: "We're delighted Adrian Letts will be re-joining Tesco as managing director of our online business.
"Adrian was previously the CEO and co-founder of Blinkbox and has most recently been managing director of TalkTalk TV, where he has been leading the integration of Blinkbox into the TalkTalk business.
"Adrian's expertise will be invaluable as we continue to develop all the elements of our business to give our customers the very best experience online."
Letts will be handed the remit of continuing Tesco's online sales momentum. According to its full-year figures published in April, online like-for-like grocery sales jumped 11.5% in 2014. Like-for-like sales of general merchandise were up 14.3% online, while clothing increased 28.5%.
Earlier this month the supermarket giant revealed it was introducing a £4 delivery surcharge for online orders under £40.