Tesco is swooping in on this year's Diwali celebrations by stocking products related to the Hindu festival across 240 of its stores.
Also referred to as the 'Festival of Lights', Diwali is one of the biggest celebrations in the Hindu calendar.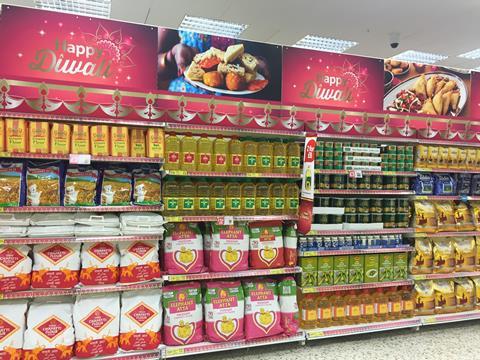 The festival, which runs from November 11 to 15, is closely associated with food.
Tesco is taking advantage of this by stocking related products such as basmati Indian rice and chapatti flour across 240 of its branches.
Stores will also feature balloon displays and offer customers mithai sweets from Neasden Temple in London. Some staff will also wear traditional dress.
The grocer said it expects key items such as sunflower oil to record a 70% rise in sales during the period. It said it expects total related sales to hit £19m.
Tesco is also donating £20,000 worth of Diwali related products, such as large bags of lentils and basmati rice to 16 temples across the UK.
The retailer said it gave away free juices and crisps outside its Melton Express store today to celebrate Diwali in Leicester city centre