Tesco has introduced third-party Sports Direct and Peacocks concessions to its international stores for the first time.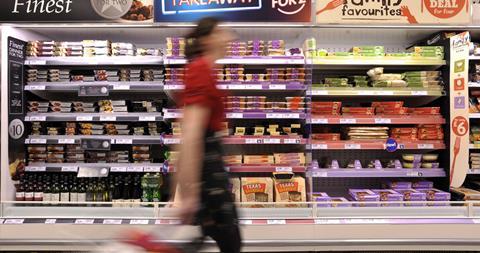 The move mirrors the strategy many British grocers, including Tesco, have adopted in their UK stores.
Peacocks and Sports Direct have both opened 10,000 sq ft shops within Tesco's Székesfehérvár and Váci út stores in Hungary this month.
Both Peacocks outposts stock womenswear, menswear and kidswear while the Sports Direct concessions will only sell its own brands.
It marks Peacocks' first venture into Hungary as it looks to bolster its presence outside the UK. Sports Direct has five standalone stores across the country already.
The introduction of third-party retailers to the Tesco shopfloor abroad follows a similar move adopted in the UK as the retailer attempted to deal with excess floor space last year.
Supermarket concessions
The embattled grocer is just one of the supermarkets turning to third-party retailers in their superstores as more customers shop online and in convenience stores.
In the past year, Asda has introduced Decathlon into select stores while Sainsbury's has brought Argos and Jessops into its retail space.
A spokesman for Tesco said: "As a result of partnerships with Sports Direct and Peacocks we have created shops-within-shops in two Tesco Hungary stores."
He added that the move offers a "wider choice for customers and an ability to combine a shop at Tesco with shopping at other retailers".
A complementary offer
Although it provides its own fashion offer through the F&F range, Tesco said the introduction of Peacocks within its Hungary stores "complements" the retailer's existing range.
Philip Day, chief executive of Peacocks owner Edinburgh Woollen Mill Group, said the partnership with Tesco "just seemed to fit our strategy".
He added that the company would look for further sites in Hungary and also in Germany, adding that these could be standalone stores or Tesco concessions.
"We are keen to continue growing outside of the UK," he said.
A source close to the situation said that Tesco was keen to "find British retailers that could bring something different to their offer".
It is understood that Peacocks is also in talks with Tesco to launch its fashion offer in the grocer's UK stores. Day declined to comment and Tesco denied this.