Tesco has begun cutting jobs and shifting responsibilities among some of its most senior executives, it is understood.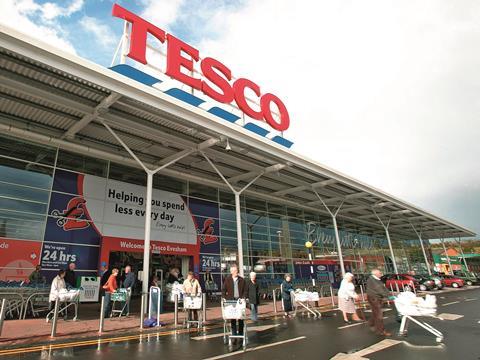 Tesco has contacted about a third of UK managers at 'work level 5', who typically report to executive committee members, flagging that they face redundancy or in some cases will be asked to take on changed responsibilities at a lower work level, an industry source told Retail Week.
There are about 120 work level 5 staff at Tesco's flagship UK business. They typically hold wide-ranging responsibilities affecting the entire business and are empowered to take far-reaching decisions.
The changes are part of chief executive Dave Lewis's turnaround plans.
Last week, as he unveiled Christmas trading figures, Lewis signalled job cuts were coming and indicated they would start at the top of the retailer.
Tesco, the UK's biggest private sector employer with approximately 300,000 staff, aims to slash head office costs by a third as it seeks to save £250m a year in running costs. "This is a significant restructuring of a significant-sized business," Lewis said then.
The redundancies come as Tesco prepares to abandon its Cheshunt headquarters and consolidate central functions in Welwyn Garden City, representing a symbolic break with its past as Lewis seeks to rebuild consumer appeal and move on from an accounting scandal.
Tesco declined to comment.