Tesco has appointed Dixons Carphone deputy chairman John Allan as chairman, replacing Richard Broadbent.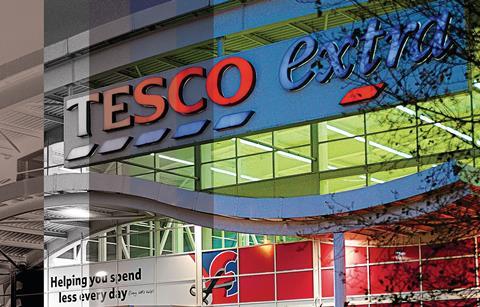 Allan will take up the role on March 1, and will step down from the boards of Dixons Carphone and Royal Mail.
Broadbent said: "I am sure that his wide expertise, his experience and his personal qualities will contribute greatly to the future of the group."
Allan will be paid a fee of £650,000 a year, fixed for three years.
Allan had been favourite to take on the Tesco job after Sir Ian Cheshire ruled himself out of the running last month. His appointment came in the same week ITV boss and former Asda boss Archie Norman was linked to the role.
Tesco had been searching for a new chairman after incumbent Broadbent revealed he would step down following the accounting scandal that involved Tesco overstating its profits by £263m.
Allan will bring much needed retail experience to the Tesco leadership team after the board was previously criticised for having a lack of retail veterans.
Tesco's chief executive Dave Lewis, who is in the process of cutting 10,000 jobs, had spent his entire career at Unilever before he joined the grocer.
Tesco senior independent director Patrick Cescau said: "Following a deep and thorough process run by a committee of independent non-executive directors, the board unanimously agreed that John Allan was the right candidate to chair Tesco at this important time.
"On behalf of the board I would like to thank Richard for his work as chairman. He has served the business with unflinching commitment through a period of unprecedented change, and put in place a new senior leadership team for the next stage of Tesco's development."
Dixons Carpone said Roger Taylor will continue as the sole deputy chairman of the electricals group.
Dixons Carpone boss Sebastian James said: "John Allan has been an excellent chairman to Dixons Retail Plc for many years, playing an important part in a great turnaround story.
"He has also been a valuable force for good on the Board of our newly merged company, Dixons Carphone. As a result, though we are sorry that he will be leaving us, we are delighted for both him and for Tesco that he has accepted this important post and we wish him every good luck in this new adventure."
Tesco hires John Allan as chairman to replace Richard Broadbent
1

Currently reading

Tesco hires John Allan as chairman to replace Richard Broadbent

2

3

4