Tesco has unveiled ambitions to open more Arcadia and Holland & Barrett concessions in stores in a bid to profit from excess store space.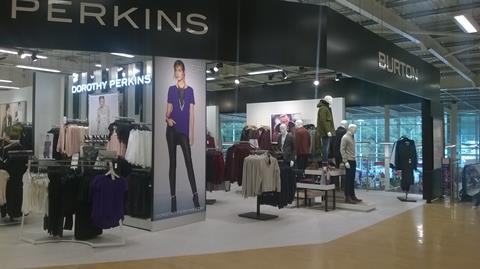 Tesco first partnered with Sir Philip Green's Arcadia group last year and currently has 14 Dorothy Perkins, Burton, Evans and Wallis concessions across five stores.
The grocer intends to install around six more Arcadia concessions in a further four stores by the end of the year, analysts at a presentation at its Welwyn Garden City headquarters were told.
The Arcadia tie-up forms part of Tesco's plan to have at least 26 concessions by the end of this year, and to open 35 additional concessions a year after that.
As well as Arcadia concessions, the retailer intends to host Holland & Barrett outlets and has been experimenting with Claire's Accessories, Pavers and Sock Shop in various stores to capitalise on surplus space.
Bruno Monteyne, an analyst at Bernstein Research, told The Guardian that 35 more concessions a year over the next five years could generate £40m annually for the grocer.
Tesco's avenue of expansion comes at a good time for Arcadia, which lost dozens of concessions when Green's former department store BHS collapsed into administration earlier this year.
The grocer's move follows Sainsbury's landmark acquisition of Home Retail Group and its consequential launch of Habitat and Argos store-in-stores.