Tesco has slashed the prices of hundreds of branded products by an average of 25% as it stages a fightback against rival grocers.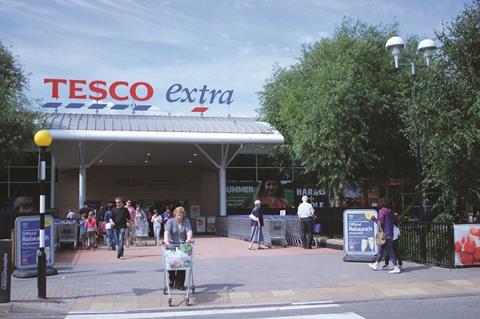 The new prices will apply across all of Tesco's store formats and include brands such as Hovis, Coca-Cola, Marmite and Tetley.
Tesco is cutting the prices of around 380 products. The offensive comes as the grocer, under the leadership of chief executive Dave Lewis, bids to restore its crown following a disastrous year when it lost ground to discounters such as Aldi and Lidl and was embroiled in an accounting scandal.
Tesco, which updates on Christmas trading today, said the price initiative is part of a number of changes it has made over the past few months to better cater for customers and improve the shopping trip.
The price cuts include a reduction of 43% on Dolmio Original Bolognese Pasta sauce to £1.48 from £2.60 and a 42% discount on Cadbury Chocolate Fingers from £1.39 to £0.80.
Tesco chief customer officer Jill Easterbrook said: "We know that customers want to see changes in the way we serve them. One of the biggest things they've been saying they want is prices which are simple, consistent and low.
"The changes we're making today are a first step in that direction and we've focused on many of the favourite brands customers choose every day."
Other grocers have also launched price pushes this week. On Tuesday Asda unveiled plans to invest £300m in lower prices this year.
Asda said it plans in the first quarter to bring down prices of 2,500 "customer favourites including weekly essentials and big brands". The discounts are not all permanent.
Sainsbury's revealed a round of 700 price cuts on Tuesday.
Tesco unveils improved trading and hires Matt Davies as UK boss
1

2

3

4

5

6

7

Currently reading

Tesco fires new price salvo as the grocery war hots up