Jill Easterbrook quits Tesco after 15 years
Tesco stalwart will leave "early next year"
She will not be directly replaced as group business transformation director
Tesco stalwart Jill Easterbrook is quitting the supermarket giant less than a year into her role as business transformation director.
Easterbrook, who has spent 15 years at Tesco in a number of roles, will leave the grocer "early next year".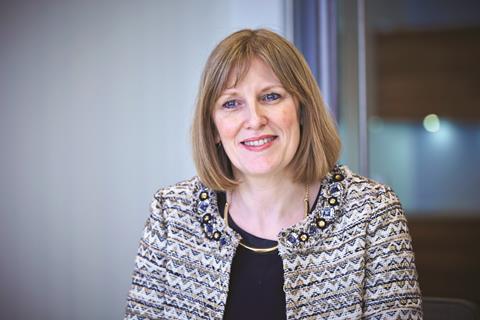 It is not yet clear whether Easterbrook has another job lined up, but it is understood she will not be directly replaced. Sources close to the situation told Retail Week that Tesco bosses feel she has "completed the work" her position required her to carry out.
Her broad remit included overseeing the head office move from Cheshunt to Welwyn Garden City and reshaping how Tesco structures and runs the business as it seeks to recover from a slump in sales and a profits overstatement.
Prior to taking on the role of group business transformation director, Easterbrook had previously been tipped as a candidate to run Tesco's UK business before former Halfords boss Matt Davies was handed the role last September.
Career history
Easterbrook joined the grocer from Capgemini in 2001, when she became business development director. She also served as stores director, group strategy director and head of clothing for the UK and Ireland.
She held the role of chief customer officer when new boss Dave Lewis took the reins last September and became group business transformation director in February 2015.
Easterbrook's shock exit will see her become the second senior executive to leave since Lewis took charge, following the departure of chief information officer Mike McNamara. He quit the supermarket giant to join US retailer Target back in February.
A Tesco spokesman said: "After 15 years at Tesco, Jill Easterbrook has decided to leave the company early next year.
"Jill has held a number of leadership positions across Tesco including running UK clothing, leading our developing businesses and most recently, overseeing the first phase of our turnaround as group transformation director.
"We'd like to thank Jill for her outstanding work during her time at Tesco and wish her every success for the future."