Tesco boss Dave Lewis faced the City for the first time today when he unveiled the retailer's interims and conclusion into the accounting scandal.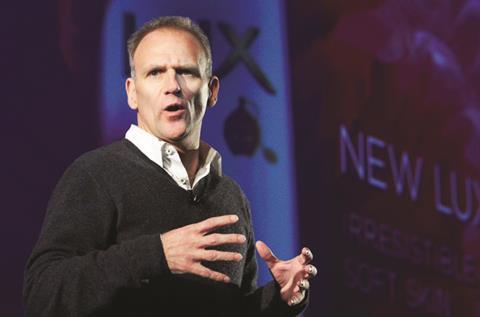 While the numbers for the first half don't tell a pretty story – and the accounting black hole stands at £263m – Lewis was confident he can restore the retailer to its former glory.
Lewis said he will not be unveiling a big strategy as he does not want to give away competitive advantage, but he will deliver an investment case to the City.
That said, Lewis was clear on his priorities for the UK, and said: "We were the best supermarket for customers, and will be again."
Lewis outlined three priorities: rediscovering competitiveness in core UK business; protecting and strengthening the balance sheet; and rebuilding trust and transparency.
Rediscovering competitiveness in UK
The UK offers a "sea of opportunity", according to Lewis, in terms of in-store, the team, cost and the brand.
Lewis said for all the talk of "channels moving", the importance of the store should not be forgotten. The percentage of turnover related in some way to stores – either directly, or in regards to online picking or click-and-collect – is over 90%, said Lewis, "so the store is incredibly important".
Service, availability and price are all key issues, Lewis said.
He said that over the past 18 months the range in-store has increased by 31%. He explains that by putting in additional ranges of that amount into stores it has a "knock on effect on availability".
Also, Lewis pointed out there were not enough staff hours in stores. "There's a clear opportunity here on service and we have already put two million more colleague hours into the second half for Christmas."
Lewis said its Feet on the Floor initiative – in which head office staff to spend time in stores each week – has "generated a real buzz and really helped with customer service".
At present, Tesco measures availability using a dotcom metric that measures first thing in the morning. "What I want to know is what the availability is like at 5pm on a Thursday or 7pm on a Friday night," said Lewis.
"Until service and availability are right, any change in price won't have the impact it should"

Dave Lewis, Tesco
Tesco now measures availability with a different metric, and Lewis has taken the 1,000 most-demanded lines and made sure they are always available in-store. "Going forward I will simplify the ranges but I don't want to make too many big moves and disrupt Christmas," he said.
"Price is of course very important," said Lewis. "But until service and availability are right, any change in price won't have the impact it should. So while price is an area of focus, it will be in that order."
Lewis sees a big opportunity to simplify the business and extract synergies from the group. He gave an example of Tesco having 32 offices in the UK – "clearly there's an opportunity there for synergy", he said.
Lewis is also looking at costs across the business. He said it costs £10 an hour for a colleague in-store and "we will look at every aspect of cost and see how that affects the customer". He said he will "use the customer to decide on all costs".
The example he gave was his decision to sell off the fleet of corporate aircraft, and he also "takes the train into London for events rather than always taking a car". He said taking the train "equates to one day for one colleague in-store".
Lewis also wants to leverage Tesco's scale, giving an example of the buying for Tesco Express and One Stop. "There are a very small number of products we buy together there, so there is opportunity," he said.
Rebuilding the brand will be "about what we do rather than say" said Lewis, and his end goal is that customers have more empathy with Tesco.
Protecting the balance sheet
Lewis explained his reputation at Unilever was to be lean on capital, and he will apply this discipline to Tesco.
"We are carrying out a full review of the business, and if we require any funding then that will follow the strategy. We will look at all options," he said.
On funding, Lewis said he will "never say never" in terms of any funding, but he is "not currently working on a rights issue".
He said his first port of call is to look at the business and realise the value there. "We will go there, and extract value before looking at other options."
He did not rule out other options such as disposals of some parts of the business, such as overseas arms.
Rebuilding trust and transparency
Following the accounting scandal, Lewis said he has rewritten the rules on commercial income and created a new Code of Business Conduct.
"Commercial income does require some judgement as it can be multi-year, but we are now really clear on how we want teams to report it. If there are any grey areas, we will take that ambiguity and clear it up," he said.
Lewis said while the accounting investigation was a "body blow", he does not believe it has affected Tesco in stores. "There has been no impact on sales, the Kantar figures show that the level of decline has reduced over the four week period," he said.
"The passion in the business has never been higher"

Dave Lewis, Tesco
"We track footfall and in the last four weeks that has been 0.8% higher. Within that we still have issues over basket size but that was there before the investigation."
And as he delivers the investment case for Tesco, he will review and modify all the ways Tesco reports. "We will make it easy to track against the investment case," he said.
Lewis said that while there are many problems, he believes Tesco has unparalleled reach and "the passion in the business has never been higher". He concluded: "I am changing the way we lead the business, and will put customers first every time."