Supermarket chain Tesco is drawing up succession plans for long-serving chair John Allan as he prepares to step down from his role in 2024.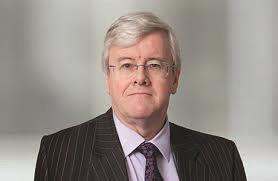 The UK's biggest retailer will kick off its search for a new chair in 2023 and is in the process of appointing an external headhunter to assist in its search, according to Sky News.
The search for Allan's successor will be led internally by Byron Grote, the former BP finance chief, who will also be stepping down from Tesco's board next year.
Allan's time as Tesco chair is coming to an end due to term limits put in place under UK corporate governance rules, which mean that anyone who serves on a board for more than nine years can no longer be considered independent.
He joined the Tesco board in the aftermath of the accountancy scandal in 2014, which saw the supermarket giant accused of inflating its profits by more than £250m.
Since 2015, Allan and then chief executive Dave Lewis helped to stabilise Tesco by overseeing the sale of a number of its overseas businesses and rebuilding its market share in the UK.
In 2019, Allan led on identifying Lewis' successor as chief executive by moving for former Boots executive Ken Murphy.
Tesco currently holds more than a quarter of the UK's grocery market but has seen profits slip this year in the wake of relaxing Covid restrictions and surging prices in the face of the ongoing cost-of-living crisis.
Allan recently said that Tesco had a "moral responsibility" to people being impacted by rising interest rates and has been outspoken in saying that the Labour party was the only one offering credible plans for economic growth in the UK.
Get the latest grocery news and analysis straight to your inbox – sign up for our weekly newsletter