Shoplifting from supermarkets has surged 16% in the run-up to Christmas as the ongoing cost-of-living crisis piles pressure on consumers.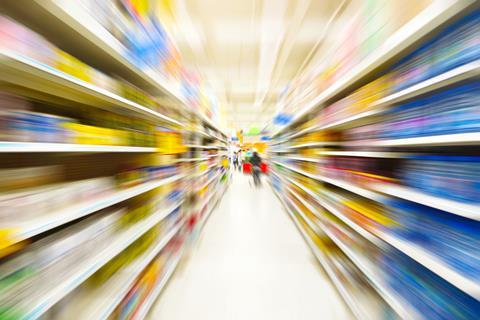 According to Freedom of Information requests by The Telegraph, thefts from Tesco and Sainsbury's accounted for 40% of overall cases in the UK.
More than 20 police forces were called to 10,019 shoplifting cases in October alone – up 16.5% compared with July levels.
Separate figures from artificial intelligence specialist ScanWatch suggested that first-time shoplifters were using self-checkouts to get away without paying for essential items. Self-checkouts were used in nine out of 10 shoplifting cases, according to its data.
Shoplifting cost retailers £663m in 2021, according to the British Retail Consortium, and retailers are increasing security measures to curb thieves at a time when food inflation has hit a record high of 16.2%.
But consumer champion Martyn James suggested that supermarkets' shrinkage bill could be "much higher" since they were "reluctant to report some instances of shoplifting".
"There is little doubt though that the cost-of-living crisis is driving people to do things they would never have previously considered," James said.
"This increase in theft is not being driven by people seeking a 'thrill' or a rise in kleptomaniacs. It's people struggling to make ends meet – and as bills increase over winter, this may only be the beginning."