Supermarket sales inched up 0.3% in the 12 weeks to September 11, with Waitrose and Lidl both reaching record market shares.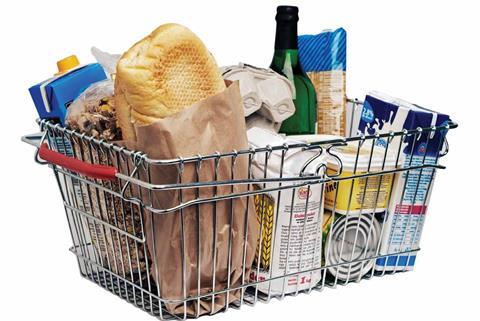 Alcohol sales grew 8.5% over the past four weeks, with sparkling wine sales booming by 36% as promotional events from a number of retailers tapped into a mood of national celebration.
The latest figures from Kantar Worldpanel revealed continued deflation of 1.1%.
Sales at the big four continued to fall, with Asda once again leading the decline as sales fell 5.4%.
But Tesco had its best year-on-year performance this year, with sales for the 12 weeks ending 10 September down -0.2%.
Separate data from Nielsen revealed that during the four weeks to September 10, the value of sales across the industry was up 0.4% versus the same period a year ago whilst sales volumes rose 0.3%.
The growth was "driven by people making more shopping trips which benefited supermarkets with small store formats", Nielsen said.
"With both value and volume growth most weeks since the middle of July we're seeing the green shoots of recovery for the leading supermarkets in their battle against the discounters and price deflation," said Mike Watkins, Nielsen's UK head of retailer and business insight.
Kantar said Morrisons' sales slipped 2.3%. Its market share now stands at 10.4%, down 0.3 percentage points.
This is due to its reduced store portfolio, although online shopper numbers were up 45% on the previous year.
Sainsbury's sales dropped 1.4%, with overall prices and promotional activities reducing as it continued to implement its simpler pricing strategy.
Outside the big four
Outside of the big four, all grocers increased their sales.
Top of the pile was Aldi with an 11.6% rise, while Lidl clocked up a 9.5% increase, reaching a record market share of 4.6%.
Kantar Worldpanel head of retail and consumer insight Fraser McKevitt said: "Aldi and Lidl continue to grow – not only are both continuing to expand their store estates but existing customers are visiting more frequently and upping their basket size.
"Shoppers now spend an average of £19.24 when visiting the discount retailers, and at a time of falling prices this increase of 4% is not to be sniffed at"

Fraser McKevitt, Kantar Worldpanel
"The discounters are helping drive the industry-wide growth in premium own-label lines, with marketing campaigns moving away from showcasing only price to a focus on quality – collectively, premium own-label grew by 29.5% in the discounters this period.
"Shoppers now spend an average of £19.24 when visiting the discount retailers, and at a time of falling prices this increase of 4% is not to be sniffed at."
Iceland's sales rose 6.3%. Sales of ice cream and frozen fish, both core categories for the grocer, were particularly high.
Waitrose clocked up a 3.4% increase in sales, which means that it now holds a new record market share of 5.3%. Its half-price event boosted sales but Waitrose's proportion of promotional sales was higher than at some of the big four.
The Co-op's sales rose 3.1%, primarily because of its own-label lines. Market share now stands at 6.6%.
Kantar added that grocery inflation was -1.1% for the 12 weeks to September 11. This is the 26th consecutive period of price deflation.