Sir Philip Green is in talks with food retailers about using space in his BHS department stores.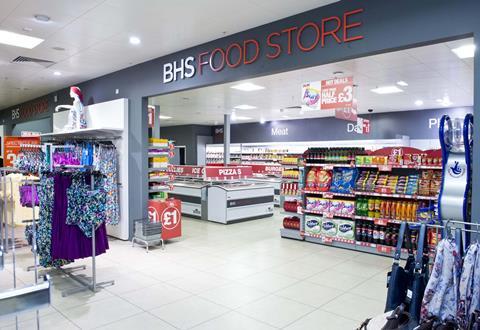 The discussions come after BHS unveiled a food offer in a handful of its stores in March.
Speaking at BHS' Romford store on Tuesday, Green told the Financial Times that the new food offer had boosted sales across the shop since launching there last week.
Green said womenswear, footwear, accessories and children's wear had been particularly strong performers. "The traffic throughput into the main store, all retailers would be happy [with that]," he said.
BHS has also installed food offers at its Staines and Warrington shops and Green said a further 140 stores have the potential to house a food offer.
Green said: "We have still got some dialogue with a couple of [food] retailers about wanting to . . . use the space."
However he added there was no pressure to bring in a retail partner after the initial success of its own brand offer.