Shop price rises caused by sterling's slump are likely to be "focused" in the first half of next year, the British Retail Consortium (BRC) has warned.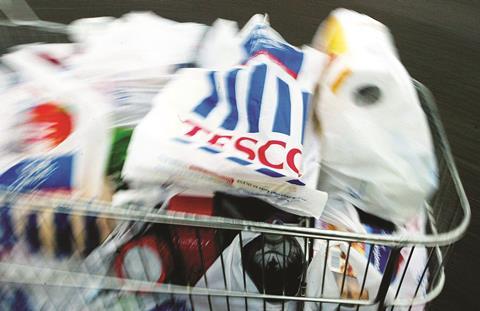 Speaking at a Brexit debate in London last night, hosted by the BRC, chairman Richard Baker said it would "not be possible" for retailers to absorb increased costs from the fall in the pound "indefinitely".
Baker, a former boss of Boots and ex-Asda chief operating officer, told guests: "We expect some degree of pass-through to shop prices, probably focused in the first half of next year."
The warning came on the same day that a price spat between Tesco and Unilever went public, as the supplier demanded higher prices due to the sliding pound. The dispute has now been resolved.
The BRC already warned earlier this week that a failure to strike a good deal on Brexit would push up shop prices, due to higher tariffs under World Trade Organization rules.
BRC campaign
The BRC has launched a campaign – 'Keep Prices Low for Consumers' – in a bid to stop any new tariffs and prevent a rise in bureaucracy costs.
"Retail is the UK's biggest importer: we pay billions of pounds each year in customs duties. If we get the wrong outcome, this bill will be far higher," Baker said.
The current chairman of DFS and Costa owner Whitbread also warned the process of exiting the EU, due to start next March, is likely to have a "dampening effect on investment and confidence".
The BRC is also calling for a "fair deal" for EU workers as the government talks tough on immigration.
One BRC member, Baker revealed, has 70% of its staff in London stores from the EU. "These people, and their employers, demand and deserve fair treatment and, of course, certainty."
On calling for the industry to unite, he concluded: "I believe that the powerful spirit and energy of retailers can guarantee a good outcome from the Brexit negotiations that will lay the foundations of further decades of success for this wonderful industry."