Supermarket giant Sainsbury's has pledged to pay its 137,000 store staff more than the Chancellor's compulsory national living wage.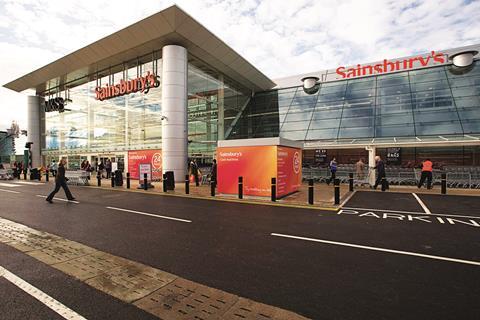 Sainsbury's to pay more than George Osborne's national living wage
Grocer's 4% pay rise for store staff is the highest it has awarded in a decade
Boss Mike Coupe says he is "committed to rewarding great service"
The grocer will give its colleagues an "industry-leading" 4% pay rise – the highest increase it has awarded to store staff for more than a decade – taking its standard rate of pay from £7.08 to £7.36 per hour.
The new hourly wage is 16p more than George Osborne's living wage of £7.20, which comes into force next April.
Sainsbury's said the new rates of pay will be introduced from Sunday and will apply to staff of all ages, including more than 40,000 staff under the age of 25. The Chancellor's new national living wage only applies to workers over 25.
The retailer said it will also continue to provide its staff with paid breaks taken during their shifts.
The move came a month after Swedish furniture specialist Ikea became the first large retailer in the UK to pay its staff the rate the Living Wage Foundation has been campaigning for of £7.85 per hour and £9.15 per hour to those working in London.
Great service
Earlier this month credit rating agency Moody's suggested that the grocers could shutter stores and hire fewer over-25s when the national living wage becomes law in eight months' time.
But Sainsbury's boss Mike Coupe said the pay rise was a reward for employees' "hard work, talent and dedication."
Coupe added: "We're delighted to announce a 4% pay increase for the colleagues who work in our stores across the country.
"We know what a difference they make to our customers each and every day and we're totally committed to rewarding them well for the great service they provide.
"I've talked to thousands of colleagues over the past year and they tell me how much they value their package of benefits and the flexibility that we can offer as an employer, as well as hourly pay, which has always been well over the minimum wage.
"Their hard work, talent and dedication have been central to our success and will remain so in the future."
Under plans announced in the Budget, workers aged over 25 will be paid a minimum of £7.20 an hour from next April, compared to the current minimum wage of £6.50. That will rise to £9 an hour by 2020.
Tesco already pays its shopfloor staff £7.39 an hour, while Morrisons pays a minimum of £6.83.
Asda currently pays store staff £6.89 per hour outside London. That will increase to £7.00 in October as part of its annual pay review.