Sainsbury's has introduced a bagless delivery service as it prepares for new rules that will charge shoppers for the use of plastic bags.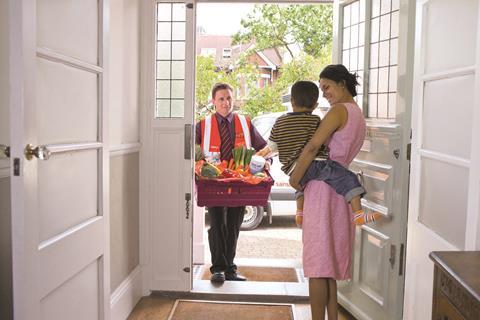 Sainsbury's to offer bagless delivery or charge a 40p levy on orders using carrier bags
Move comes ahead of Single Use Carrier Bag Charges legislation
Sainsbury's says it will distribute 40p from orders "to good causes"
The Single Use Carrier Bag Charges legislation, which comes into force on October 5, will make it compulsory for retailers with more than 250 employees to charge its customers at least 5p for every single-use plastic bag.
Sainsbury's has emailed its customers to offer them the new bagless delivery service at no extra charge, or give them the option of paying a 40p flat rate on all online delivery orders that use carrier bags to cover the cost of the levy. The option to be charged 40p, which will be included under a 'carrier bag preferences' heading on the checkout page, will be introduced from October 5.
Online Brand Match
The changes emerged a week after the supermarket giant said it would extend its in-store Brand Match scheme to online orders as it steps up its battle with big four rival Asda.
In the email to shoppers, Sainsbury's said: "If you'd still like to receive your groceries in plastic bags, you can do so currently for no extra charge however, we need to inform you that from 5 October 2015 the Single Use Carrier Bag Charges legislation comes into force in England.
"As a result of this legislation, from 5 October 2015, we'll be introducing a 40p flat charge to all online grocery orders with carrier bags, to cover the levy on the carrier bags used in your delivery.

"This is a compulsory fee that will be automatically added to your basket for deliveries on or after 5 October 2015, should you choose to receive your groceries in plastic bags. This charge will appear in your online trolley and on the receipt you receive with your shopping.

"At Sainsbury's, we're committed to making a positive difference to our community and the environment, and therefore the proceeds from the 40p charge will be distributed to good causes in England as recommended by the legislation."