The Egyptian legal saga involving Sainsbury's boss Mike Coupe will drag on after a court hearing to appeal his conviction was adjourned for a second time on Sunday.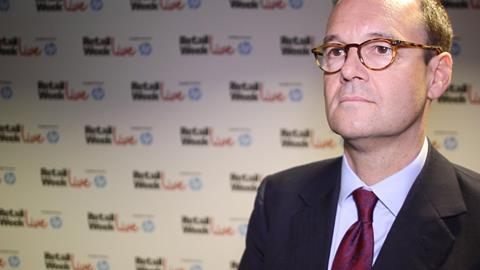 Coupe's second appeal hearing adjourned until later this month
Sainsbury's boss did not attend court in Egypt on Sunday
Case lingers on as Sainsbury's prepares to unveil fall in profits
Coupe is appealing a two-year jail term, which was given to him in absentia by an Egyptian court back in September. The conviction relates to an embezzlement case after he allegedly tried to seize cheques connected to the collapse of Sainsbury's failed foray into Egypt 16 years ago.
As Sainsbury's most senior employee, Coupe was held responsible for the grocer's alleged actions and was automatically convicted after failing to attend court hearings in Giza. The grocer described the sentence as groundless.
Coupe attended a hearing in Giza on April 26 in a bid to get the conviction overturned, but that was adjourned until Sunday May 3.
But a spokeswoman for Sainsbury's said that hearing, which Coupe did not attend, was also postponed. It will now take place on Thursday May 21.
Coupe's predecessor as Sainsbury's chief, Justin King, has also been caught up in the bizarre legal dispute.
King was convicted of the same offence last year and handed a three-year jail term, which was later overturned on appeal in February. But the public prosecutor in Egypt has since filed a fresh application to review that acquittal. The latest hearing in that case will take place this Sunday, a Sainsbury's spokeswoman told Retail Week.
Financial troubles
The latest adjournment means the issue will continue to hang over Coupe as he prepares to unveil Sainsbury's full year results tomorrow.
The supermarket giant has been grappling with falling sales, food price deflation and a fierce price war, which has seen it lose customers to discounters Aldi and Lidl.
Consensus estimates compiled by Reuters predict that Sainsbury's will reveal a drop in pre-tax profit from £798m last year to around £660m.
Sainsbury's big four rival Morrisons will release its first quarter results on Thursday, when all eyes will be on new boss David Potts for potential details of his long-term strategy and any early signs of recovery after he took the reins in March.