Grocery giant Sainsbury's has rebranded Home Retail Group to Sainsbury's Argos after officially completing the £1.4bn acquisition.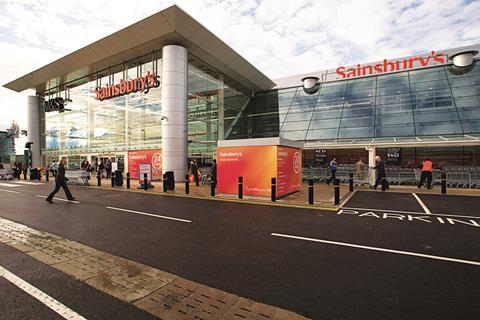 The grocer's chief financial officer John Rogers will take over as chief executive of Sainsbury's Argos as the grocer's boss Mike Coupe presses ahead with plans to build a multichannel food and general merchandise powerhouse to compete with the likes of Amazon and John Lewis.
All Home Retail PLC directors have resigned following completion of the deal.
Home Retail boss John Walden has already stepped down to make way for Rogers, having led the digital transformation of Argos during his tenure.
Shareholders vote for acquisition
Home Retail Group's shareholders unanimously voted in favour of the £1.4bn acquisition at the group's annual general meeting in July, giving the green light to the deal that was initially agreed in March.
Sainsbury's out-manoeuvred rival bidder Steinhoff in a fiercely contested tussle for control of the business, after the South African retail conglomerate made an eleventh-hour all-cash bid back in February.
Home Retail's board recommended Sainsbury's offer to its shareholders at the start of April, before the Competition and Markets Authority gave its seal of approval to the takeover.
Coupe said he was "delighted" that the acquisition has formally completed, adding: "We look forward to welcoming our new colleagues and customers from Monday and our focus, as always, is on delivering excellent customer service."
Rogers, who takes up his new role on Monday, said: "The way people shop is changing – customers expect choice, convenience, flexibility, fast delivery and to shop whenever and wherever they want.
"I am excited about leading the newly-formed Sainsburys Argos management team. Our customers will benefit from great quality products and services and fast delivery networks, so whether customers want home delivery, click and collect or to visit our stores, we will make it easy and convenient for them."
Creating jobs and fulfilment capacity
Sainsbury's has already lifted the lid on some of its plans for Home Retail, claiming it would create around 1,000 net new jobs by installing Argos concessions into its larger supermarkets.
It also plans to harness the power of Argos's fulfilment offer, including its Fast Track same-day delivery service. Sainsbury's is already piloting same-day grocery deliveries from 30 stores across the UK.
Despite the shock EU referendum result, Coupe insisted in July that he remained "absolutely convinced" of the rationale behind the deal, despite the retailer warning that Brexit "has caused and may continue to cause market uncertainty and volatility".