Tesco turns cupid with Basket Dating social experiment, Mr Porter moves into Top Gear and John Lewis strikes a chord with Jimi Hendrix.
Tesco shoppers become basket cases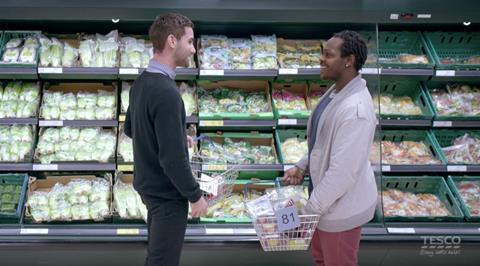 Tesco is always expected to have Plenty of Fish on sale – but this week the grocer has taken inspiration from the well-known dating site by doing some matchmaking of its own.
The supermarket giant has been helping its shoppers find love ahead of Valentine's Day by launching its Basket Dating initiative.
Tesco invited 32 single customers to take part in the social experiment at its Hemel Hempstead store, where they each completed a shop for a Friday night in before a food behaviour psychologist analysed their baskets.
Sixteen couples were invited on a date in the produce aisles – and love was in the air for five pairs, who were treated to a romantic meal.
Mr Porter moves into Top Gear
Net-a-Porter's menswear brand Mr Porter has sped into the realm of boys toys with its latest venture.
To celebrate its fifth birthday, the fashion etailer has teamed up with BMW to design a bespoke electric car.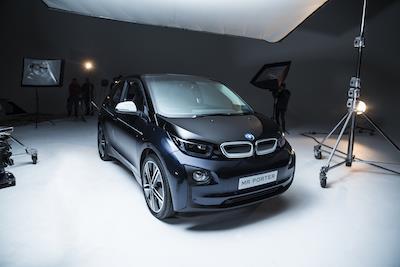 The BMW i3 model will be available to Mr Porter's UK shoppers next week for a cool £38,600.
Inspired by men's tailoring, the car will feature stylish details including a 'tuxedo blue' exterior and come equipped with a Mr Porter essentials travel kit.
With former Top Gear presenters' Amazon debut in the works, surely it's only a matter of time before this deal is snapped up by Clarkson and co.
John Lewis hits right note with Hendrix
Jimi Hendrix had a reputation as a wild man of rock – setting fire to his guitar on stage and displaying a healthy appetite for the plethora of recreational activities associated with musicians.
But the Voodoo Child himself also appreciated the more refined things in life. Hendrix, it emerged this week, was a big fan of John Lewis.
According to reports, the Seattle-born axeman would occasionally be seen walking the fabric aisles of the department store's flagship Oxford Street branch, during his time living at a Mayfair flat in the 1960s.
We wonder if the news will give John Lewis' marketing bods inspiration for its Christmas ad this year?