Squirrels have been going nuts for Tesco, PetSmart has rolled out a pet-friendly soundtrack and festival vibes have shaken up city shopping.
Squirrels go nuts for Tesco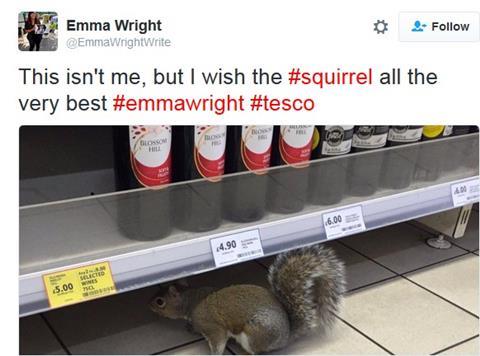 Tesco staff were forced to deal with a crazed customer when a squirrel went nuts in one of the grocer's stores.
Shopfloor workers and shoppers at the supermarket giant's Clerkenwell branch were left bemused when the ruffled rodent invaded the store and started "attacking" customers, jumping on their backs and clinging on for dear life.
Posts on social media, including this tweet by Emma Wright, appeared to show the squirrel browsing the wine aisle before scurrying underneath a shelf stocked with bottles of Blossom Hill.
There's a tail for the grandchildren.
Summer shopping just got hotter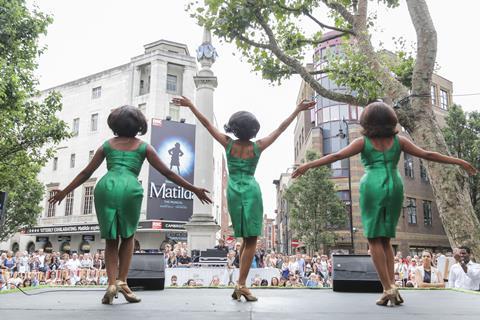 Forget the Edinburgh Fringe Festival; music, art and comedy brought London's Covent Garden to life last weekend.
Shopping destination Seven Dials held its third annual Spotlight festival, which drew in Londoners and tourists alike to the tune of 10,000 visitors.
Taking the ultimate shopping experience to a new extreme, Seven Dials was transformed into a traffic-free, entertainment hot spot. There was a series of live performances on an open-air stage, while promotions ran at over 120 shops and restaurants.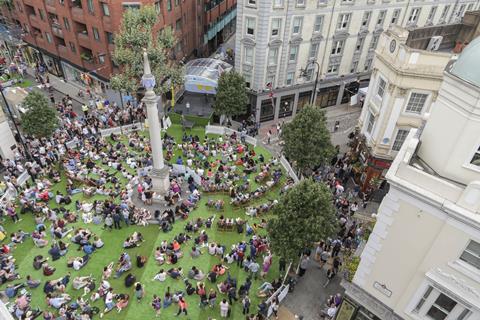 The festival's impressive line-up, hosted by TV presenter George Lamb, opened with an extract from West End show Motown the Musical. The festival also featured 10-piece brass ensemble Old Dirty Brasstards and King Charles closed the stage with an acoustic set.
Other highlights included flower crowns, live art, an Airstream caravan photobooth, a gelato hobby horse race, crazy golf, pop-up tea garden, pizza making workshops and a free glass of Prosecco.
Just an ordinary trip to the shops in the capital really.
A purrfect playlist
North American pet retailer PetSmart is focused not only on creating a seamless and stress-free customer journey for its shoppers, it has their pets in mind too.
It has started playing specially crafted tunes, designed to appeal to pet-parent shoppers as well as their furry four-legged friends, across its 1450 stores.
Dogs and cats that have checked into the retailer's PetsHotel can enjoy the "modern mellow tunes" composed to keep them calm for the duration of their stay.
Mood Media global senior vice president Danny Turner said: "We had to select a solution that combined both organic textures and atmospheric styles – avoiding selections that feature bizarre instrumentation, dominant vocals and errant high-pitched passages (for obvious reasons)."
I'm sure Donny Osmond's Puppy Love would go down a treat.