Asda gives shoppers gnome nightmares, Naked Ladies get the green light at Majestic Wine and an 11 year old bags a Whole Foods deal.
Asda spooks shoppers with nightmare gnomes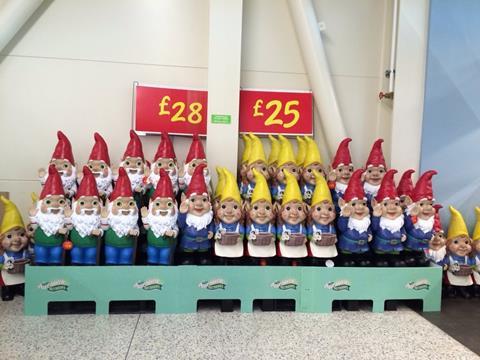 They are supposed to be colourful ornaments designed to brighten up the garden, but it seems these gnomes have had the opposite effect on some Asda customers. TCC Global's global insights director Bryan Roberts was among those who were clearly spooked by the army of wide-eyed bearded figures. He tweeted this somewhat creepy image alongside the caption: "If I have nightmares tonight, I'm blaming Asda." Let's hope Roberts didn't lose too much sleep over the gnomes – there's another busy week in retail lying just around the corner.

Naked Ladies hit the spot at Majestic Wine
Naked Ladies will be appearing at a Majestic Wine store near you soon, after the retailer's customers voted in favour of the intriguing new addition to its proposition. But male shoppers shouldn't get too excited by the prospect – Naked Ladies is actually the name of a beer produced in Twickenham, rather than a reference to the female form in all its glory. Almost 200 Majestic customers from across the UK voted in favour of stocking the beer after it was sampled at the retailer's Oktoberfest event. Bottoms up!
Child entrepreneur bags lucrative Whole Foods deal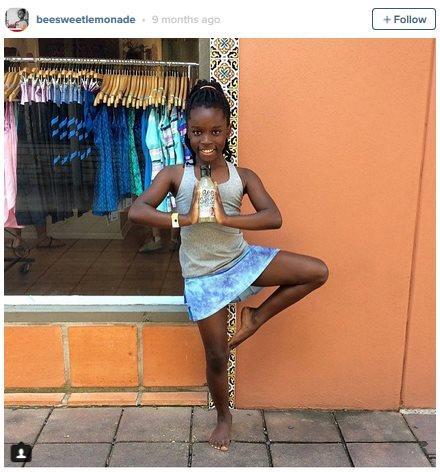 She wasn't even born when etail giant Amazon was founded, Sir Philip Green acquired Arcadia or Justin King joined Sainsbury's. But 11-year-old Mikaila Ulmer (pictured on her Instagram account) is already making waves in retail after striking a multi-million dollar deal with grocery giant Whole Foods. The young entrepreneur started a lemonade stand, making the mint, flaxseed and honey lemonade recipe she inherited from her great-grandmother. The 'Bee Sweet' lemonade became so popular that she secured a US$60,000 investment from Shark Tank, the US equivalent of Dragons' Den – and now Whole Foods has agreed to sell the beverage in 55 of its stores. Ulmer, who gives a portion of her products to foundations that rescue bees, will be hoping there is no sting in the tail.