Asda today unveiled terms of a new contract for its shop floor workers, which will take their hourly pay to £8.50 per hour.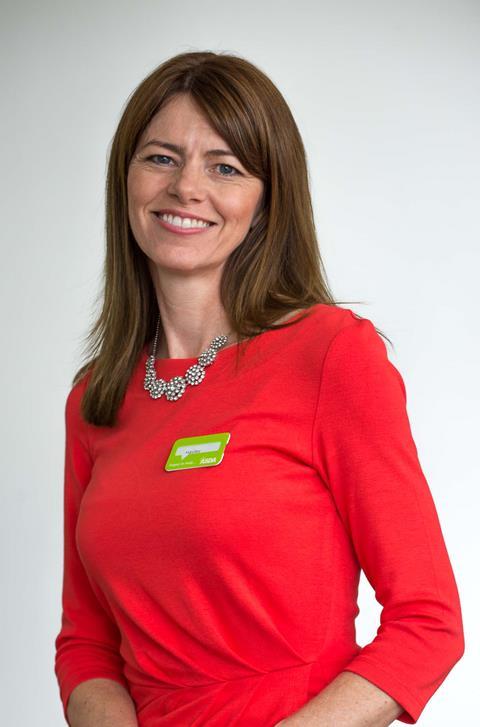 But in what the supermarket giant believes is a first for a UK retailer, it has given staff the option of taking up the new contracts, or sticking to their current terms of employment.
Retail Week spoke to Asda's senior vice president of people Hayley Tatum about the move.
What is the thinking behind the new contracts?
"The new contract is offered on a completely voluntary basis and the key thing about it is that it's a more flexible contract, allowing colleagues to work different hours, different shifts, but also across the whole shop floor, which we are confident will help deliver even better service for our customers.
"You'll know just how much shopping habits have changed over time and we just want to make sure we've got the ability to move our colleagues – to almost follow the customer really – and provide that great service whatever time they happen to shop and whichever departments they happen to dwell in."
Having that flexibility is obviously key for retailers – can you elaborate on how these contracts are more flexible for Asda? Do your workers' current contracts tie them to specific department within their store?
"To be honest, they do really.
"With the current contracts, colleagues may be contracted to work as a checkout assistant. They tend to then stay there for the majority, if not all of their shift.
"If we are busy elsewhere, we might ask them to jump off and give us a hand elsewhere, but actually they don't have to if they don't want to.
"This contract allows us to have much more fluidity around providing that service. If we are busy and we have queues in the café, it means colleagues can jump off and go and help during that busy spell, then go back to what they were doing before."
To that end then, will Asda be investing more in training to make sure staff are more multi-skilled as opposed to just having the skills required to man checkouts, for example?
"Yes, absolutely. Whenever we ask a colleague to go and work in an area they are not familiar with, they have to have the training up front before they are asked to perform anything they are uncertain of or haven't had a go at before."
Have you set aside a budget to pay for that additional training?
"Not explicitly, no. Many of our colleagues already do this – they work around the store, or volunteer for overtime in different parts of the store anyway. It's quite difficult to account for.
"But it goes without saying that we will make sure our colleagues are trained in new areas before we ask them to perform a shift or change their rotas for that area."
You've given staff the choice whether or not to take up these new contracts – are you the first retailer in the UK to say 'here's the offer, it's up to you whether you take it or not'?
"We believe we are, actually. We know that every individual has their own circumstances, some of which we'll know about as they come to work, others will be private and invisible to us.
"It's very important to us that we have made this as attractive as possible because we believe this is right for our customers, but equally we don't want to force this through en masse to our colleagues, we want to give them the choice.
"We've worked with our partners in the GMB. They are recommending this to their members as well, but we really are offering it in the spirit of it being totally voluntary.
"Whether it's colleagues talking to their managers, talking to one another or talking to their union reps to form their own opinion based on what's right for them."
To look at the flip side, will it not create an admin nightmare to throw a sixth different type of contract into the mix?
"We manage five, so we figured we can cope with six!
"We've got the system capabilities to do that and as we say, we believe this is the right contract for our business and our customers, so we have to push on with it."
So how many people do you expect to take you up on this new contract offer?
"It's hard to predict, but we've modelled the numbers of colleagues and how they would be effected.
"95% of our current colleagues would be better off. A further 3% would be neutral.
"So I'd hope that a large percentage of colleagues would decide this is right for them, but as I said earlier, personal circumstances aren't always visible to us as an employer, so I don't really want to call the number."