He turned around the fortunes at Asda and sold it to Walmart for £6.7bn, but Allan Leighton could be heading for his toughest role yet at the Co-op.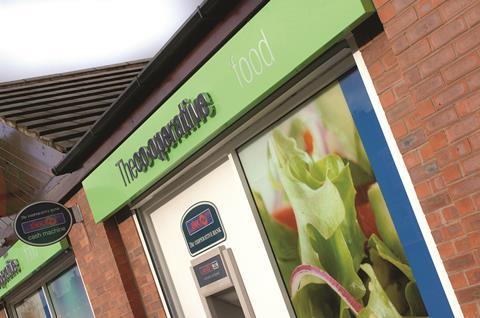 Leighton has sat on the boards of countless companies and also written a business book featuring all the top leaders, and this week he emerged as the frontrunner to become the first independent chair of the Co-operative Group.
He clearly isn't a man afraid of tough gigs, in fact you could say he relishes them.
This is the man who headed the revival of Asda and took over as chairman of the loss-making Royal Mail. "I could have taken an easier job but I wanted to take it on because it was tough," the 61-year-old said at the time of leaving Royal Mail.
For the Co-op, the hire of Leighton would be considered a boost as the mutual looks to rebuild its reputation after a period of turmoil.
Over the past few years the Co-op Bank announced a £1.5bn capital shortfall, saw its chairman Paul Flowers arrested for drug use and was plummeted into further disarray when its new group chief executive Euan Sutherland quit after details of his pay package were leaked to the media.
The potential addition of Leighton will therefore be viewed as a coup for the Co-op.
'Man of the people'
If Leighton joins the Co-op's ranks, headhunter Moira Benigson believes he'll be a hands on leader.
"He's a man of the people," she says. "Allan is brilliant at galvanising the troops. He's highly inspirational and from a retail perspective, he's hands on – he'll be at the checkout, inspiring those working on customer service. He's also got a big personality and a big smile."
"He's highly inspirational and from a retail perspective, he's hands on"

Moira Benigson
Despite being the son of a Co-op store manager, Leighton's first love wasn't retail, in fact, he had high hopes of becoming a professional football until he broke his leg when he was 15. He might not have turned into a millionaire soccer star but he did become a millionaire businessman.
He started his career as a salesman at Mars Confectionery, worked his way up through the business before leaving in 1991 for a brief fling at Pedigree Petfoods, where he was sales director.
There he would take the obsession for detail that he learnt from the Mars family to the extreme by tasting the products. "The thing you can taste in dog food is the gravy," he told the Guardian in 2007. "Cat food is like pate. If you eat Sheba, you wouldn't know the difference. Sheba is great."
Move to Asda
Perhaps dog and cat food weren't to his taste, because in 1992 he joined Asda as group marketing director. Here he would apparently wear an employee badge like other staff, reading: "Allan – happy to help."
His style of management is evident in the SHITMs (stores head office interactive trading meetings) he held, where he would, according to the Guardian, put a plank on the boardroom table that people had to walk if they couldn't come up with an answer to his questions.
In September 1996 he was appointed chief executive of Asda, turning around the business with chairman Archie Norman in spectacular style, developing it from a £500m business before selling it to Walmart in 1999 for a cool £6.7bn. He stayed on for a year, becoming president and chief executive of Walmart Europe but left in November 2000 and declared he was "going plural".
The hardworking businessman kept to his word, adding a string of roles to his bow, including non-executive of Sky, chairman roles at Lastminute.com, Pandora (where he is now chief executive until March when Anders Colding Friis takes the reins), Peacocks, Matalan, Office and set-top box manufacturer Pace.
As well as turning around companies, he's also penned the book, On Leadership: Practical Wisdom from the People Who Know, in which he invited Britain's top businessmen and women, including Sir Philip Green, Rupert Murdoch and Justin King, to give their views on leadership.
Leighton has previously spoken of several key characteristics that leaders need if they are to win in retail: focus, energy, charisma, drive and impatience and cited Microsoft founder Bill Gates as an example. "He doesn't have an outgoing personality, but he has the sort of personality that has the charisma to drive people," he said.
The Co-op will be hoping that Leighton can similarly rally the troops if he becomes chair of the mutual.