Ocado has revealed its first full-year pre-tax profit, almost 15 years since it was founded. We take a look at twists and turns in the etailer's long road to profitability.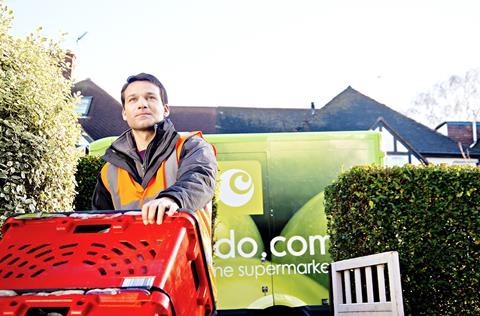 April 2000 – Ocado is formed by three former merchant bankers at Goldman Sachs: Jonathan Faiman, Jason Gissing and Tim Steiner.
October 2000 – Ocado enters into its first branding and sourcing arrangements with Waitrose.
May 2001 – Ocado begins to equip a temporary warehouse and starts piloting deliveries in October 2001.
June 2001 – Originally trading under the name LM Solutions, the company changes its name to Ocado Limited.
January 2002 – Ocado starts its commercial delivery service, operating initially in the small Hertfordshire area around St Albans and Hemel Hempstead.
September 2002 – Ocado opens its first customer fulfilment centre in Hatfield. Over its first 12 months Ocado's delivery area increased from an initial 100,000 households to approximately 2.2 million.
May 2005 – Ocado expands its delivery area further to cover more than 10 million households.
July 2006 – The etailer makes 50,000 deliveries in one week for the first time since its formation.
November 2007 – The business enters the black with its first positive EBITDA, but has yet to make a profit at an EBIT level.
July 2009 – The Ocado On the Go iPhone app is launched, with delivery services opened up on Sundays.
May 2010 – Ocado signs a new 10-year deal with Waitrose.
June 2010 – After months of speculation, Ocado floats on the stock exchange having reported a profitable final quarter for the first time as a public company.
July 2010 – Ocado slashes its flotation price to get its controversial IPO away. The retailer said its shares would be valued at 180p to 200p a share, rather than the initial proposed range of 200p to 275p.
March 2011 – Bristol distribution spoke opens as Ocado's delivery area is expanded to more than 70% of UK households.
December 2011 – Ocado issues a profit warning following bottlenecks at its distribution centre.
January 2012 – Finance director Andrew Bracey announces he is leaving to join the recruitment company Michael Page.
September 2012 – Ocado says it could be forced to sell its new warehouse to raise cash. The etailer appoints Duncan Tatton-Brown as its new chief financial officer.
November 2012 – Simon Belsham, the group's head of non-food, announces he is leaving, just 18 months after joining Ocado from Tesco to drive its expansion into non-food areas including homewares.
January 2013 – Stuart Rose is named as Ocado's new chairman as the etailer opens its first dedicated non-food distribution centre in Welwyn Garden City, Hertfordshire.
February 2013 – Ocado opens its second customer fulfilment centre in Dordon, Warwickshire.
May 2013 – Morrisons signs a deal with Ocado to help launch its own online grocery service.
February 2014 – Jason Gissing, one of Ocado's co-founders, announces his decision to retire.
July 2014 – Ocado makes £7.5m pre-tax profit for the first half of the year as revenue advanced 20.7% to £429.7m in the 24 weeks to May 18 and EBITDA surged 78% to £34.3m. It also reveals plans for a third warehouse in Andover, Hampshire.
January 2015 – Ocado reveals plans to open its fourth distribution centre in Erith, southeast London.
Ocado reports first annual pre-tax profit in its 15-year history
1

2

3

4

5

6

Currently reading

Ocado: The online grocer's long road to its first full-year pre-tax profit