Ocado boss Tim Steiner is "confident" the online grocer will pen a deal with an international retailer this year as he bids to create "the biggest retail platform in the world".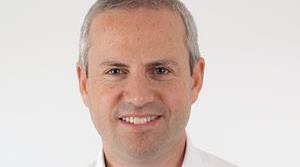 Steiner, who co-founded Ocado 15 years ago, said the etailer is in talks with "dozens" of retailers across the globe who want to work with it.
After revealing the grocer's first full-year pre-tax profit on Tuesday, Ocado bosses set a target of the end of 2015 to sign a deal with an international retailer similar to the agreement it already has in place with Morrisons.
Ocado has provided logistical support for Morrisons' online grocery offer since it launched in January 2014, having joined forces on the venture in May 2013.
But despite his plan to agree more deals that see other retailers make use of Ocado's technological and fulfilment expertise, Steiner said the grocer would retain its own food business.
We are in a number of conversations across the globe at the moment. We are confident that they will see the benefit of working with us.

Tim Steiner, chief executive, Ocado
He told Retail Week: "We have set a target for 2015 because we are in a number of conversations across the globe at the moment. We are confident that they will see the benefit of working with us, just as Waitrose and Morrisons have.
"We are doing this for Morrisons already, as well as running our own retail business and I think we will continue to do that.
"If you go back to our earliest business plans, they refer to the monetisation of our model. We have learnt a lot by working with Waitrose for the past 14 years and Morrisons for the past year and a half.
"With that experience under our belt, we are talking to dozens of retailers to see what we are now able to offer them."
Steiner said Ocado's maiden full-year pre-tax profit of £7.2m, which it reported on Tuesday morning, had been delivered by "increasing scale, increasing profits and increasing efficiency, despite an environment where people's profits are halving or going to zero."
He added that without the backdrop of increasing costs and falling margins, Ocado's profit would have been "£10m to £20m more."
Despite those claims, opinion in the City continues to be divided on the Ocado business model.
Message to critics
Shore Capital analyst Clive Black said of Ocado's full-year results: "After 15 years of talking about EBITDA, Ocado can now speak of pre-tax profits.
"Yes, following a decade and a half of trying, Ocado has worked out how to deliver baked beans, ice cream, Jaffa Cakes and chipotle chillies without booking a bottom line loss. We welcome the passing over of this financial threshold by the group."
Steiner said the results would send a clear message to such doubters – and the entrepreneur had a personal message for them, too.
"I am working as many hours of the day as I can find to improve our business, to motivate and retain our staff, to talk to international retailers – we haven't got a minute in the day to worry about what non-stakeholders think," he said.
"Business is tough, it's difficult – but we've built a proper business and we are here to stay.
"A lot of people were slow to understand the changes that were going to happen to the grocery industry. For 15 years we have been investing in these changes and I think people understand that much better now.
"In the short term it's business as usual for us. We want to improve efficiency, improve our infrastructure and offer a larger range to our customers.
"At the same time we will continue the development of scalable modular solutions, test them and make sure they are ready to go live so that we can grow Ocado into the biggest retail platform in the world."
Ocado reports first annual pre-tax profit in its 15-year history
1

2

Currently reading

Ocado boss Steiner 'confident' of signing international deal this year

3

4

5

6